Meet the pug pup behind the weird sounds of Halo Infinite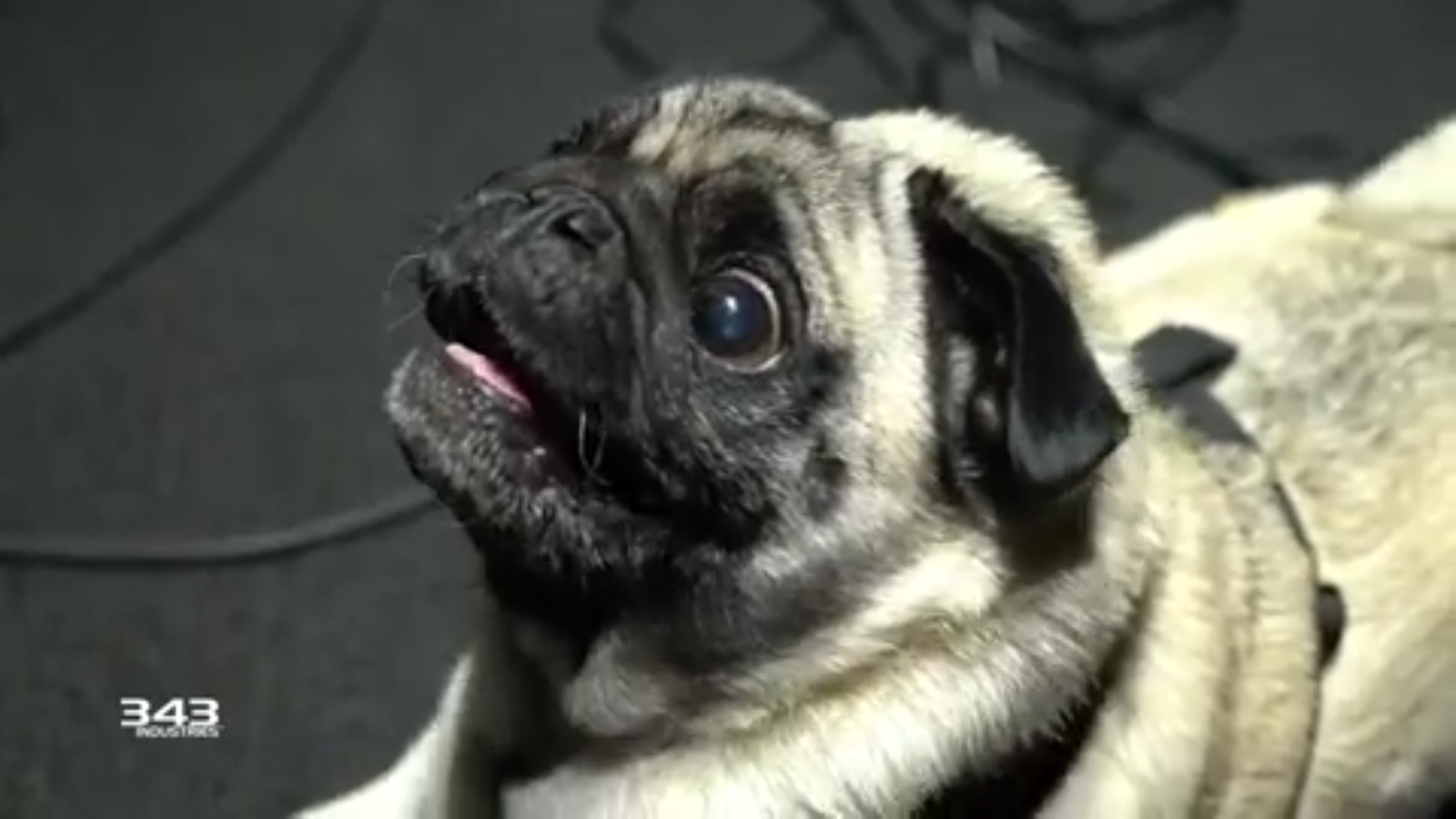 This is Gyoza. He is the voice behind some of the grunts and growls of Halo Infinite. He is a dog.
Warbling pug boy Gyoza was introduced in a short video from the official Halo Instagram, which shows off his knack for weird lip-smacking, snarfling, sniffing and grunting noises.
It is worth pointing out that while adorable, pugs are notorious as anatomical disasters - their cute snuffles often the result of breathing problems, thanks to years of questionable breeding practises. That being said, Gyoza looks super happy to be working in game development.
Watch below for a thoroughly ASMR-like experience of pug noises appearing in next year's Halo Infinite.
[video width="480" height="270" mp4="https://assets.vg247.com/current//2019/09/69823126_501961783709145_8899642337409046579_n.mp4"][/video]
"The best friend of our studio's Technical Art Director, his grunts, breaths, and excitement are sure to make for some... interesting sounds in #HaloInfinite," reads the posting from 343 Industries' audio team.
Halo Infinite, a spiritual reboot of the series which sees the return of Master Chief, comes to Xbox One and PC during holiday 2020. The game will also release alongside Project Scarlett, which is the next-gen Xbox console.