If you buy a Halo face mask, the profits will be used to make two more for frontline workers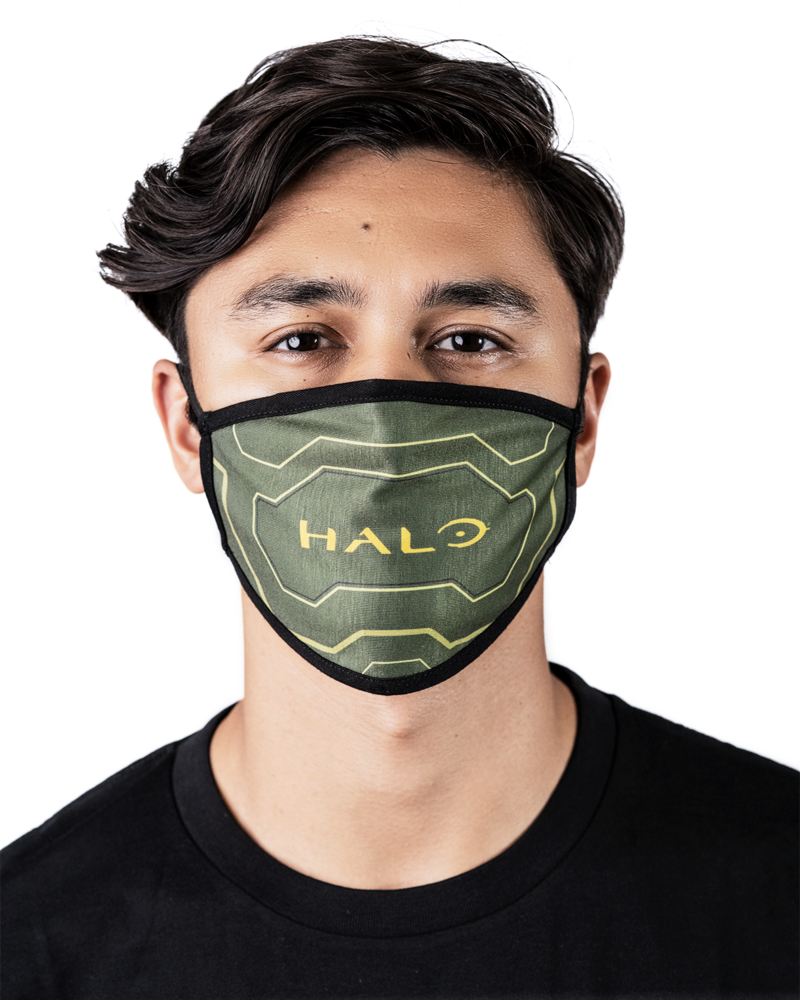 You can now buy an officially licensed Halo face mask online, and if you do, the profits will be used to manufacture two more for medical facilities and frontline workers.

A new type of Halo face mask is now available to purchase on Metathreads. At $19.95, it's pretty steep - however, the description notes that for every Halo face mask sold, two more will be provided to people working in healthcare and other frontline services free of charge.
If you're curious and are feeling particularly charitable, you can check out the design of the Halo face mask below, which is being sold in conjunction with the #GamersMask4Masks campaign.
"For every mask purchased, all profits will be used to fund the production of two additional masks that will be donated to hospitals, medical facilities and front line workers," reads the official description.
The specifications note that this mask is officially licensed by Xbox. It's also FDA registered and completely reusable (provided you wash it properly, obviously).
In related news, somebody recently designed the entire Super Smash Bros. Ultimate roster with their own unique face masks. Meanwhile, Square Enix started giving away novelty face masks back in May - but only to people who spent $100 or more on its online store, which is a bit grim.
In other things Halo, Halo Infinite was recently delayed to 2021. Apparently its development troubles can be traced back to issues arising from heavy outsourcing - in fact, Microsoft actually considered separating the game into separate parts to be released at different dates over the next couple of years, but ultimately settled on pushing the release date for the cohesive whole back.
That being said, there are rumors that Halo Infinite could be delayed yet again, and that Microsoft is actively considering dropping Xbox One support in order to prioritize the Xbox Series X version. As it stands, though, Halo Infinite is still scheduled to launch for Xbox Series X, Xbox One, and PC at some point in 2021.