Read a chunk of the new Halo novel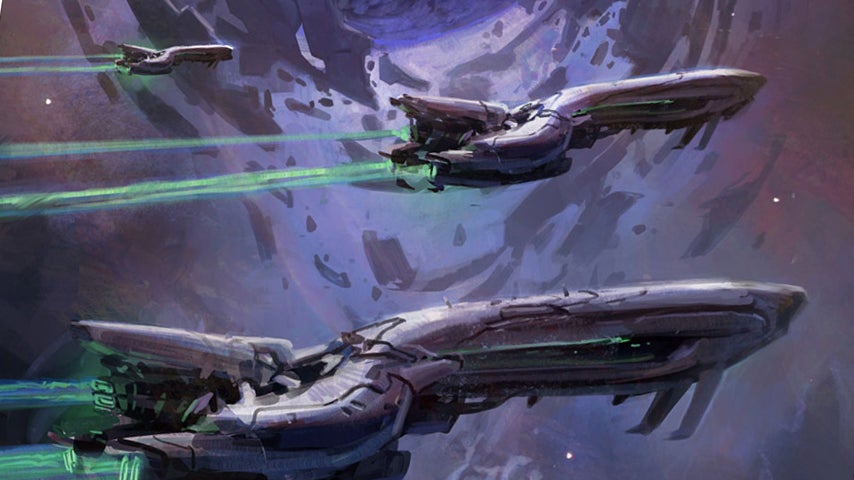 Halo: Broken Circle is a new novel from John Shirley which further expands Master Chief's universe.
Broken Circle is the 13th Halo novel, but the first to be written by Shirley. The science fiction author has an extensive list of credits and is behind novels based on BioShock, Borderlands, Watch Dogs, Doom and Constantine in addition to non-licensed titles.
Here's the publisher's blurb for Broken Circle:
"Centuries before the Human-Covenant War would rage across the galaxy, a similar conflict erupted between the Prophets and the Elites—two alien races at odds over the sacred artifacts left by the powerful Forerunners, who disappeared eons ago. Although they would eventually form a stable alliance called the Covenant, there are those on both sides who question this fateful union.
"From an Elite splinter group rebelling against the Covenant during the time of its founding, to a brave Prophet caught in the machinations of the new leadership, to the root of the betrayal that would ultimately shatter the Covenant many years later, this is the untold chapter of the most unexpected heroes emerging from a realm filled with shocking treachery and ceaseless wonder."
Intrigued? Well, there's no need to wait; the book's prologue [PDF] has been released online for your perusal.
The full novel will hit stores on November 4.