Guitar Hero 6 info from OXM hits the net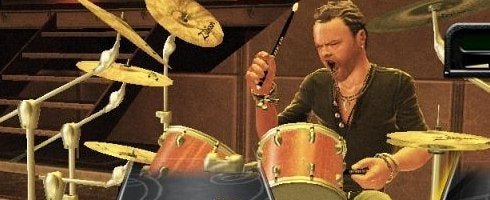 Information pertaining to Guitar Hero 6 has landed on the net, thanks to AGB posting scans of Official Xbox 360 magazine.
Expected to hit later in the year, according to the mag, you won't be playing as any famous rock star this time out, but there will be some making cameos, most notably, Gene Simmons who will narrate an all new Quest Mode.
In it, you will be starting out from scratch, and as you go along, you will recruit rock stars like Metallica's Lars Ulrich and unlock their songs.
Once you complete those, it will unlock an alter-ego who has a special ability, "like Warrior Lars who gains a multiplier of X6 instead of the standard x4".
Here's the list of what's been done to the game, courtesy of GoNintendo:
Back to basics approach
Past Guitar Hero characters return
Recruit each character by playing their song sets
Unlock their alter-ego and gimmick (Lars becomes Warrior Lars, and Allows you to get a x6 multiplier)
Quickplay feature revamped
Carry over previous DLC
Streakers, Momentum, Do or Die now available in online competitive modes
New Power Challengers
Queen, Kiss, Black Sabbath confirmed
Quest Mode features Gene Simmons as narrator
Sustain open notes when playing bass
CBGB is the only real-world location to appear
No real-world celebrities as playable characters
Much bigger focus on rock 'n' roll
Still no date. Still no official press release. Shouldn't be long now, though.
Thanks, Made2Game.