GT5 gets Nurburgring shots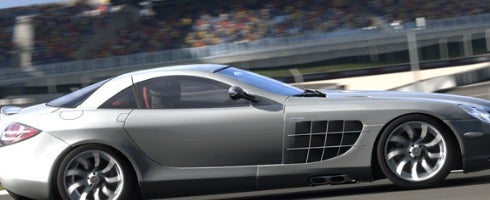 The old Nurburgring is, on average, seven minutes long in a lap. Gran Turismo 5's taken near enough five years. How long will it be if you combine the two?
Either way, the track's been included into the racer in three ways: the Formula One circuit and the Nordschleife, as well as the addition of the 24 hour course.
There are details of the circuits and new shots here.
Gran Turismo 5's due out sometime later this year for PS3.