The one thing Google can't stop saying about Stadia: Not at Launch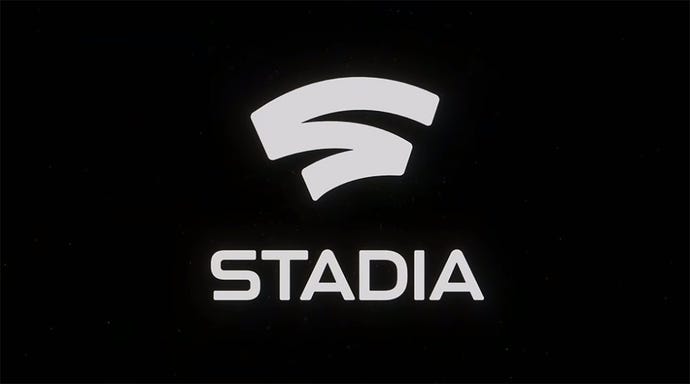 Google has outlined much of what's going to be missing at Stadia's launch in a few days.
We're very close now to Google Stadia's big launch day of November 19, and Google decided to make some last-minute clarifications about how the day one experience is going to look like.
The short version is: not very exciting. Stadia director of product Andrey Doronichev, and publisher relations lead Beri Lee hosted a Reddit AMA where they answered so many questions and confirmed a host of missing features.
Many of the features demoed and discussed at the reveal event, as well as basic features players expect from modern platforms are MIA. The list is so long, in fact, we're just going to round them all up below for easier access.
-You'll need your phone for the initial setup, and to buy games. You will be able to use existing Google Play Credits, or Google Play gift cards to buy games.
-The Stadia app will be "your central hub to manage settings across all screens." As for availability, the app will be there on Android and iOS at launch.
-Achievements will be supported, but there won't be a UI for them at launch. In other words, you'll be unlocking achievements as you play, but won't get a notification, or be able to track how many you have unlocked in a dedicated page.
-Child accounts do exist, but family sharing won't be there at launch. Google recommends you buy another copy for your child on their account, though you will be able to control what your children have access to. Family sharing is "a high priority feature", due out next year.
-4K, HDR, 60fps, and 5.1 will only be supported through Chromecast Ultra at launch. At some point in 2020, you'll be able to get the same quality using a Chrome browser on a PC/laptop.
-Another interesting wrinkle is that only the Chromecast Ultra dongle shipping with the Founder's/Premiere Editions can be used to access Stadia. Existing Chromecast Ultra devices will need a firmware update that'll be arriving "soon after launch."
-The Buddy Pass, available to owners of the Founder's Edition, won't actually be available immediately at launch for everyone. Instead, expect it to hit your inbox "about two weeks after you receive your bundle."
-Several of Stadia's unique multiplayer features such as Stream Connect (sharing a version of the stream with another player), State Share (giving another player control of your game), and Crowd Play (jump into YouTuber's game through a video/livestream) also won't be there at launch. The first Stream Connect game will launch "by the end of the year", whereas State Share and Crowd Play games will start to appear next year.
The AMA also gave us a brief look at the Stadia UI, which you can see in the video embdded above. Stadia Pro launchers November 19 in 14 countries with a whopping 12 games.