GameTrailers TV to drop pre-E3 bombs on May 28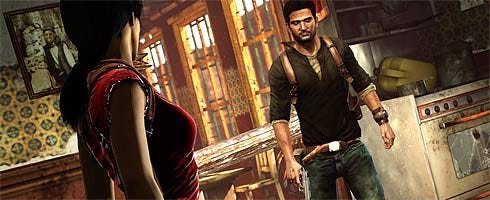 GameTrailers TV filmed a special E3 episode full of news and some other goodies that will be ready to view come May 28 at 11:00pm EST.
We do, however, know a bit about what to expect from the show and here's just some of it:
Tricia Helfer and Rose McGowan are cohosts.
An Uncharted 2 spokesman talks multiplayer and confirms that the beta will go live on the first day of E3.
Ratchet & Clank: A Crack in Time features time travel and Ratchet will have hover boots, allowing him to move around in new ways.
The president of Infinity Ward stops by to talk about Modern Warfare 2 and introduce the new trailer.
More details for Mass Effect 2 will drop.
A "big" Madden NFL announcement is expected.
Bethesda will be revealing a new game.
Batman: Arkham Asylum, Alien Vs. Predator, Dante's Inferno, Lost Planet 2, and Need for Speed: Shift will also be featured.
Massive show, apparently.
More over on Kotaku.