GameStop stock hit record high after Reddit-backed short squeeze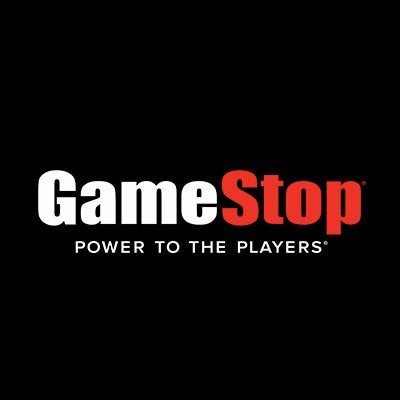 GameStop stock surged to its highest recorded share price over the weekend, hitting $76.76 per share on Friday, up nearly 80% in a single day.
GameStop's stock had been steadily rising for the past week, coming up from nearly $20 per share on January 12 and hitting the peak value on Friday thanks to an ongoing campaign from users on the subreddit WallStreetBets and some campaigns by YouTube and TikTok investment accounts (thanks, GamesIndustry.biz).
As per Bloomberg (paywall), Friday's flurry of Reddit-fuelled day-trading made GameStop (or GME) the most actively-traded US stock on the day and even causing trading to be halted multiple times thanks to the stock's high volatility as Reddit backed a 'short squeeze' on the stock.
A short squeeze basically works like this: some investors, known as shorts, bet that a company's stock will fall over time. These investors borrow stock from other traders and sell it on, though they plan to buy it back when prices do eventually fall so they can return it to the original owner of the stock (thanks, The Verge). Of course, shorting comes with risks: if a stock outperforms its expected trajectory, original short sellers may buy back stock at a higher price to return it, which in turn pushes the price up higher. You see where this is going.
Various threads on WallStreetBets and a slew of videos uploaded by finance influencers urged keen traders to buy up large amounts of short shares to take advantage of the improving share price.
A couple of posts from the Subreddit seem to suggest that day-traders that have profited from the surge have paid off student loans, among other achievements.
There's been some controversy surrounding the Reddit-backed short squeeze, and there's speculation that there could be another burst in activity on GME stock on Monday and Tuesday.
Traditional financial institutions like Goldman Sachs have been particularly critical of the Reddit "greed hive" that likes to employ "engineered short squeezes".
GameStop stock had previously been set at the highest price of $63.30 per share, which the retailer managed to achieve in 2007.
WallStreetBets is quickly earning itself a reputation amongst traditional financial firms; the community played a part in the Hertz bankruptcy rally in 2020, and has been behind massive rallies in value for Plug Power, AMD, and Nio.