For Honor Season 3 tournament showcases the game's many problems, with players using exploits to win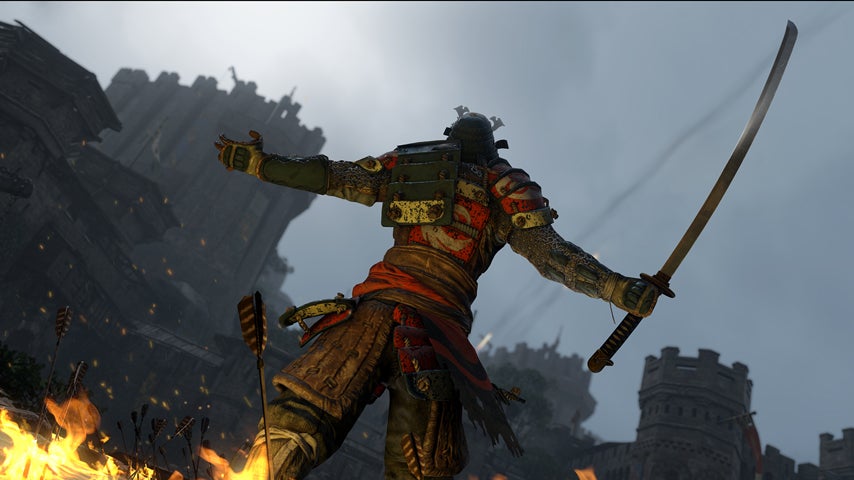 Ubisoft's For Honor Season 3 tournament was a shambles.
For Honor's Grudge and Glory update drops tomorrow, kicking off Season 3.
The update introduces two new heroes, two new maps, a Legendary gear tier, and nine new territories on the world map.
To mark the occasion, Ubisoft held a tournament over the weekend - which was livestreamed - so when things started to go wrong, we all experienced the cringe together.
The worst moments were posted over on Reddit, and acted as a showcase for the game's bugs and balancing issues.
The Raider is still OP with the Stampede Charge, and you can see the problem in action in this snippet of gameplay right here.
Another incensing clip was the bug that resulted in a player's hero falling to the ground after being repelled from a grapple attempt. Appraently this is a common problem that occurs on uneven terrain.
Things got even worse when PC finalist SB.Alernakin a.k.a. Jakub Palen won his match using the Unlock Tech exploit, which is summed up nicely by the OP ColdBlackCage as "a technique that changes certain properties of the abilities and moves in the game if preformed at particular times."
Some members of the community view the technique as cheating, so the victory was already tarnished by this, and then made a hundred times worse when Palen said, "I didn't think it would be this easy."
Ouch.
For Honor's new creative director came out to present him with his award, saying, "Soon you might have to change your play style, but honestly, that's a fucking good job."
The Season 3 update is making a number of balance and bug fixes, so presumably Unlock Tech is going to be addressed based on that comment.
Either way, the game isn't in great shape and the tournament served to highlight the issues, with players using exploits to progress - and win.
What do you think of all of this? Is it fair to use an exploit if it's in the game? Is it cheating to use them in tournaments?
Let us know your thoughts in the comments below.