Five Nights at Freddy's novel to release next week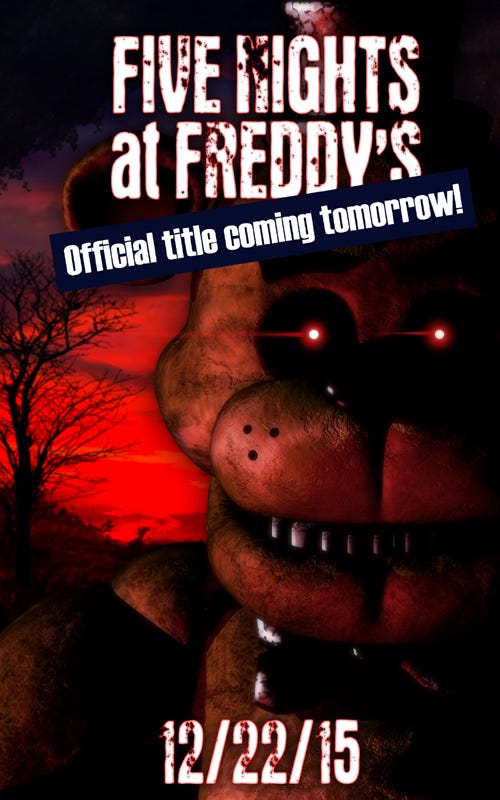 Five Nights at Freddy's fans can discover "the untold story" in a new eBook releasing very soon.
Five Nights at Freddy's creator Scott Cawthon has updated his website with a teaser image for a book based on the indie horror series.
One version of the image showed the title Five Nights At Freddy's: The Untold Story, but this has since been overlaid with a banner saying "official title coming tomorrow". The image's filename suggests the book is a full novel.
The image shoes the date December 22, which we feel pretty confident is the release date, and fairly typical of Cawthon's rapid fire approach to announcing and releasing new content.
As spotted by Siliconera, there's a note in the site's source code suggesting the book will release digitally: "Coming soon to Amazon Kindle, very soon."