Before you buy the Final Fantasy Pixel Remasters, be warned of how Square Enix has treated past re-releases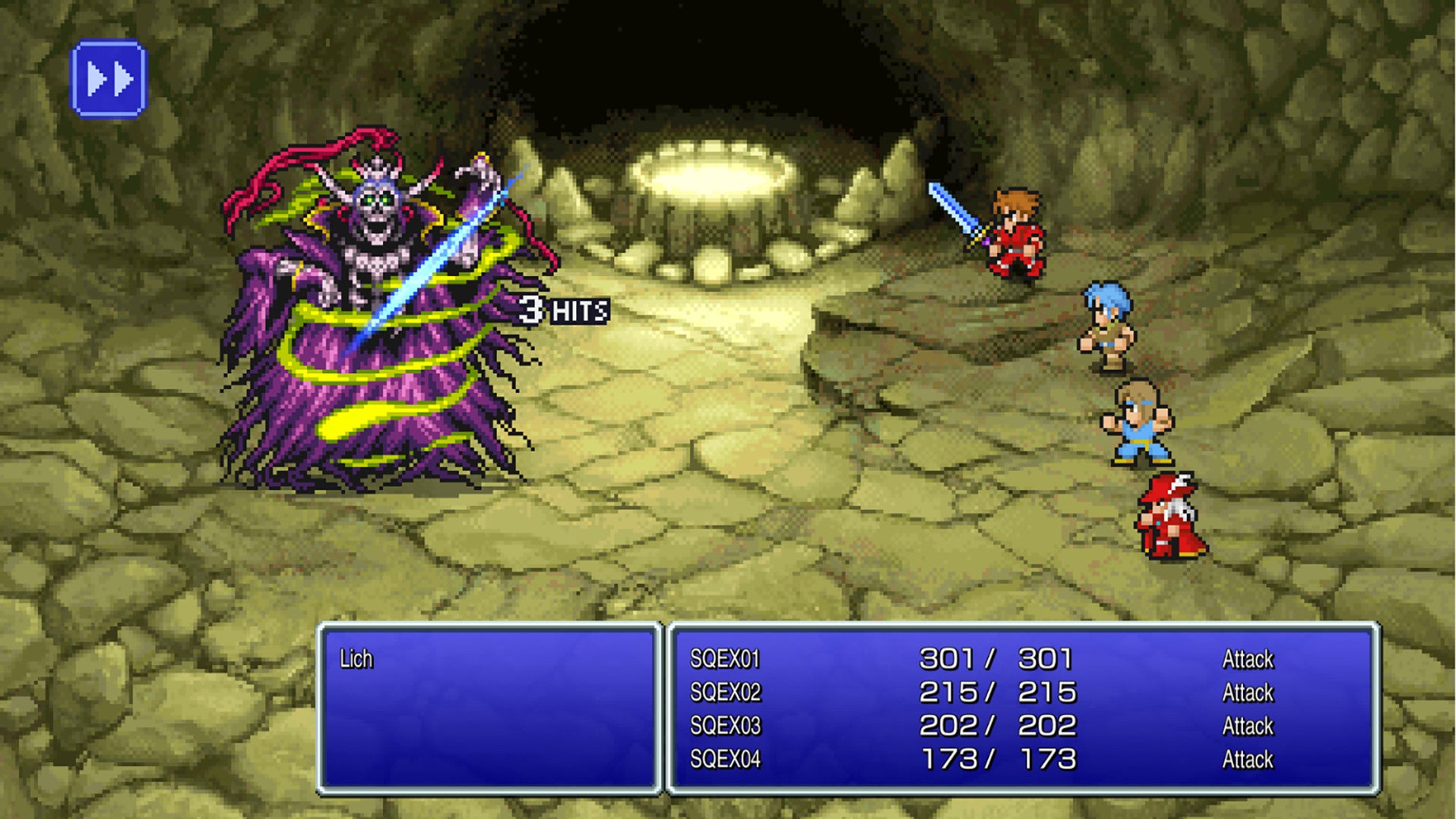 As I wait for the Pixel Remasters to unlock, I desperately try to debuff my expectations.
If you're a Final Fantasy fan, today is a joyous occasion. Or it should be, anyway. It's the day of release of the first titles in the Final Fantasy Pixel Remaster series, highly-anticipated and sorely-needed re-releases of the first six titles in the series. These are beloved 2D classics that have been remastered and reissued before, but with extremely mixed results. Fans have been hoping for perfect, definitive versions.
A dark cloud hangs over this release, however - Square Enix's past treatment of re-releases of its classic games. This has happened so many times now that it's hard to point to a single individual issue - but I can at least pull from the VG247 archive and point to my furious write-up on the shamelessly uncaring 2018 release of all-timer Chrono Trigger and the 2019 release of Final Fantasy 9 that prompted me to ask "what will it take for Square to stop releasing bad HD do-overs?"
Now, credit where credit is due: Square Enix actually stepped up to the plate and fixed Chrono Trigger. The scathing feedback was taken on board and the game was significantly fixed within six months. Final Fantasy 12 has also done well, with its HD remaster being tweaked and fixed on all platforms - but not all games are so lucky. In fact, across the modern versions of the various Final Fantasy games, there's a surprising level of unevenness from platform to platform. Some get bug fixes, some don't. It almost seems like pot luck.
Let's return to that version of Final Fantasy 9 I previously wrote about, for instance. In the wake of articles like mine and a general public outcry, Square Enix pledged to fix the most egregious problems. A patch was issued for PS4 to deal with one obvious issue, the fact that background music would annoyingly restart after every battle or card game. In a July 2019 tweet, Square Enix also promised that patch for Switch, Xbox, Windows, and PC. Two years later, however, it still hasn't come to all platforms. Promises broken, the Xbox One, Windows Store, iOS, Amazon Appstore and Square Enix Market versions all still feature bugs fixed on other platforms.
On mobile the problem is worse still. You won't be worried about the bugs still being present if you can't launch the game at all - and FF9 is perilously broken on newer operating systems. The Android version of FF9 has an average review score of 1.9; not a fitting score for a port of one of the best JRPGs ever made that's also only a few years old. The situation is similar on iOS.
To be fair, this stuff happens with mobile games. The march of operating systems is not a problem for Square to fix - but equally, these premium-priced ports are not at the point of being abandonware, or at the very least they shouldn't be. The Google Play store page for FF9 acknowledges the issue and promises "we will address this issue with an update very soon," - but over a year since it first stopped working, it remains broken.
FF9 has not been alone in suffering this sort of treatment, and this track record weighs heavy on the mind as we get to the new Pixel Remaster re-releases of Final Fantasy 1-6, with the first three landing on Steam and Mobile this week. A lot of fans have been focused on other niggling disappointments with these versions such as skipping additional content added in later ports of these games, a god-awful choice of font, opinion-splitting sprite redraws (I think they're fine!), and a baffling lack of a console release - and while all valid concerns, I'm more concerned about Square's history with these sorts of re-releases.
I trust the console ports will come; Square isn't stupid, and isn't in the habit of leaving money on the table. The font problem sucks, but will likely be successfully modded by PC users by the end of the week. But I can't stop thinking about how uneven recent efforts to re-release classics have been - and how scattershot and random the patches and fixes for those problems remain. It's true that a lot of these problems have been relatively minor, especially on paper - but it's a bit like treating some of the finest games ever to death by a thousand cuts. All these little things add up, as deadly as a thousand Cactuar thorns slamming into an unsuspecting adventurer for an instant KO.
We haven't been able to check the Pixel Remasters out for review yet, but I'm hoping these are good ones. I've got everything crossed. But before you buy… just keep in mind how the last five years or so of re-releases have gone. Temper your expectations. Here's hoping these remasters buck the trend.