Final Fantasy 7 director says "Please look forward" to cross-dressing Cloud in the gritty remake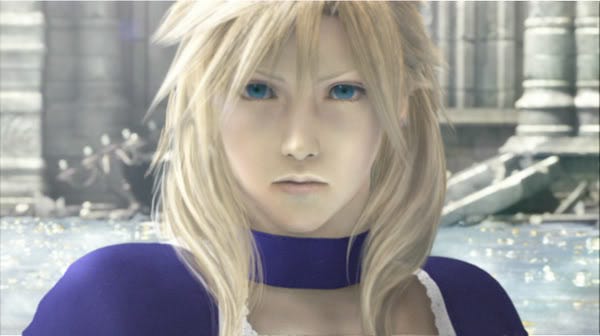 Tetsuya Nomura, character designer on the original Final Fantasy 7, assures us that the remake won't lose the more lighthearted elements in its HD overhaul.
The Final Fantasy 7 remake was announced at Sony's press conference while the trailer was revealed at Square Enix's show.
It all looks very dark and serious - as indicated by the gravelly voice throughout - but in an interview with Eurogamer, director Tetsuya Nomura indicated that the sillier parts of the game wouldn't be scrubbed out.
When asked whether we would still see Cloud donning a dress, he said "Please look forward to it."
Talking about the remake, Nomura revealed that the it was already underway when the Final Fantasy 7 port was announced. "When we announced the HD port, the PC port on the PS4, we weren't sure when we wanted to announce the remake. The production was underway then, so there's no real connection between the timing of the two FF7s coming to PS4. We've announced several different titles coming to the PlayStation 4 like World of Final Fantasy and Kingdom Hearts 3."
He also hopes that the remake will give Japanese gamers a nudge over to PS4, as sales of the new generation of consoles have been low. "There's more and more titles being introduced for the platform, and we're hoping that announcing the remake of Final Fantasy 7, it'll give a boost to people wanting to buy this current generation of console. If we announced the remake after all those titles have been sold, it wouldn't have created such an impact, so that's why we decided on this timing. We wanted to reassure players that PlayStation 4 is coming out with great titles including Final Fantasy 7. That's why we decided to announce the remake."
The Final Fantasy 7 remake is coming first to PS4. A release date has yet to be confirmed.