Fallout 4: how to join the Institute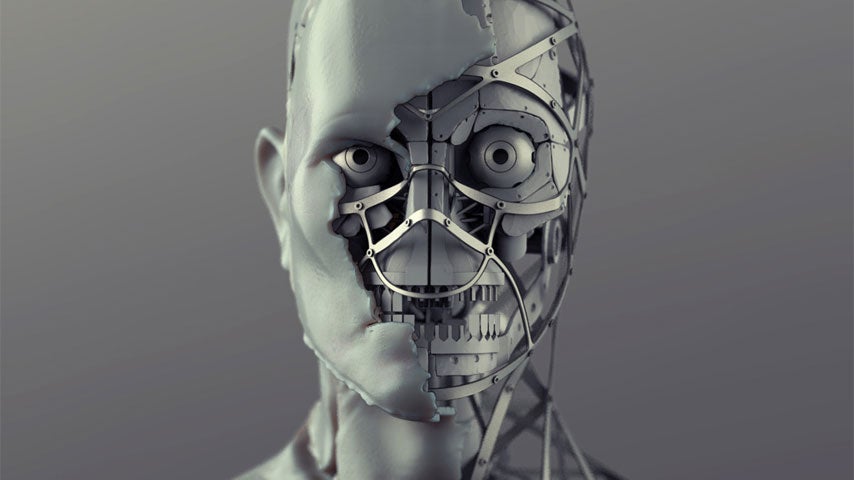 That's right. There's one more faction out there. Spoilers follow.
Fallout 4: how to join the Institute
It's not hard to join the Brotherhood of Steel. Once you know the answer to the puzzle, it's not hard to join the Railroad. And it's actually pretty difficult not to join the Minutemen, since just finishing the second quest you find in-game recruits you into their ranks.
But the Institute? Ah, the Institute! Held up as a shadowy big bad for most of the game, it won't even be clear to players that this is an option. It certainly is, and at the end of the game you'll need to make a decision about these four factions, so you'd better go hear their side of the story, no?
Spoiler alert!
If you want to find out about the Institute on your own, stop reading now, and just follow the main story quest.
Still with us? Okay. The last mission of the main quest is called Institutionalized. To trigger this quest you need to have assembled a device gaining you entry to the Institute's headquarters, optionally calling on one of the three other factions to help you.
When you get in, follow the voice that addresses you, and you'll end up in a meeting with Father, the head of the Institute, who guides you to your goal. After that, if you keep chatting away with him, he'll offer you the opportunity to join - which you must do, in order to finish the quest. (If you don't want to be a part of the Institute, or you change your mind, you can revoke this later.)
You don't gain access to the Institute's questline and services yet. To do so, you must introduce yourself to Dr. Clayton Holdren, Chief Engineer Allie Filmore and Justin Ayo, as well as Dr. Madison Li in the Institute Advanced Systems. This last character is the most immediately important as she will give you a fast travel point allowing easy access to the Institute.
From here, you can pick up Institute quests. Before you head out into the world, you can optionally grab holotape information from the terminal by the fast travel zone.
Well, that's it: all four factions unlocked. You're now on the path to end-game, so check out every faction thoroughly and make up your mind who you're going to commit to. The fate of the Commonwealth is in your hands.