Expect "some good news" on Final Fantasy 15 during gamescom in August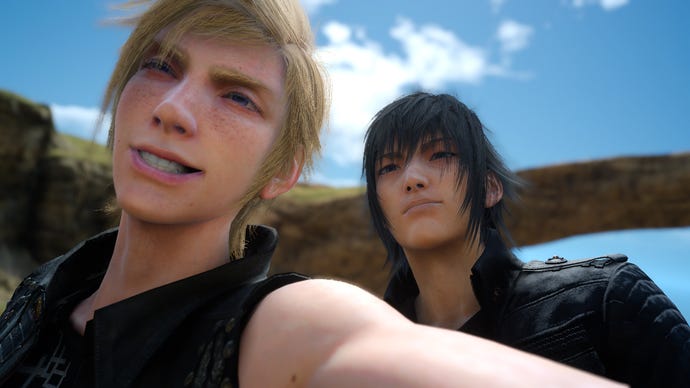 Final Fantasy 15 players can look forward to some announcements pertaining to the game in August, says Square.
According to information out of the latest Active Time Report posted by Games Talk, "good news" regarding Final Fantasy 15 will be provided at gamescom 2017 by Square Enix.
In the livestream (thanks, Gematsu), Square Enix marketing manager Akio Ofuji said the team "held back" on announcements at E3 2017 earlier in the month, in order to bring big news to the annual event in Europe.
"We've been extremely busy," added director Hajime Tabata during the stream. "We have to be sure to have some good announcements in the summer. I want to put out some good news during gamescom."
Of course, neither Tabata nor Ofuji elaborated, but the news could be related to the next DLC release for Final Fantasy 15, Episode Ignis. There's also the multiplayer expansion Comrades in the works, and it's possible a release date for one or both could be announced at the show. Or, it could be something entirely different.
Next week on June 27, players will be able to get their hands on Episode Prompto. If you fancy a look at it ahead of time, two videos featuring gameplay were released recently. Obviously if you want to go in fresh, keep your clicker finger under control.
Until gamescom 2017, then. It runs August 22-27.