Expect a new Tony Hawk console title in 2015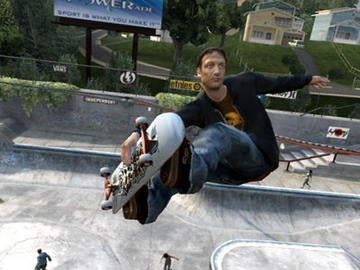 Surprise! You might have thought you'd seen the last of Tony Hawk with the announcement of Shred Session, his brief foray into mobile gaming, but he's returning in 2015 with a brand new console title.
That's right, the aging skating veteran has teamed up once again with Activision to announce he's hard at work on a new title that should "hype" fans of Tony Hawk's Pro Skater via Twitter.
Hawk took to the social networking site to announce his console game, as well as a new mobile title, which is great news for mobile skateboarding fans, since Hawk's Shred Session was put on hold indefinitely, as revealed in a separate tweet with Touch Arcade EIC Eli Hodapp. With Tony Hawk returning for a console game, one can only hope that it's nowhere near the disaster that was Tony Hawk's Ride. Let us never forget.
What do you hope to see in a new Tony Hawk title?
Thanks, Joystiq.