Ex-US Postal worker admits theft of 2,200 GameFly games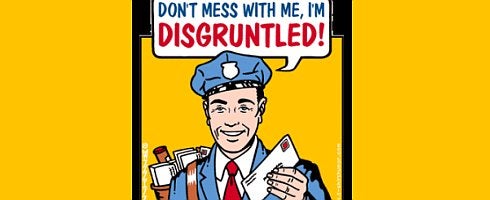 An ex-US Postal Service worker in Pennsylvania has admitted in federal court to five-fingering 2,200 rental games bound for customers of GameFly.
Reginald Johnson, 34, of Germantown, faces 12 to 18 months in prison with sentencing set for January 13.
The mail-processing clerk who loaded and unloaded tractor-trailers of mail stole approximately $86,000, worth of games between April and September 2008.
After being under surveillance, the feds showed up to get him at work, only for him to flee the scene in his vehicle, and he was only apprehended after wrecking his SUV and running on foot for a bit. During this time he dropped a duffel bag, which was found to be packed with 81 GameFly titles.
Further search of the vehicle found another bag containing 79 mailers from the game rental service.
Apparently, Johnson had been trading the games to GameStop and inside his vehicle the feds found receipts from the store along with five Nintendo Wii Sports, three Wii Fits, a Playstation console, and game controllers.
More over on Philly.com.