Evolve publisher pleased with sales as analyst predicts 300K copies sold on launch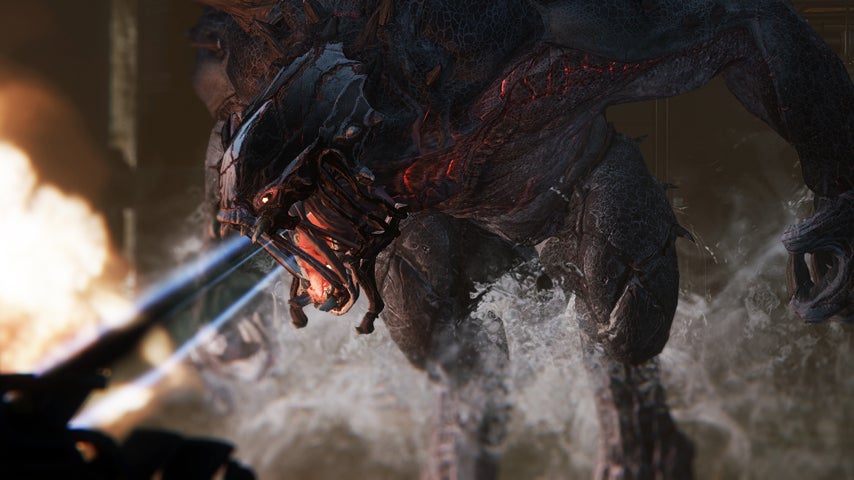 Evolve's launch was "incredibly successful," according to Take-Two president, but one analyst is projecting less-than-stellar sales.
Karl Slatoff, president of Evolve publisher Take-Two said Wednesday at the Piper Jaffray Technology, Media, and Telecommunications Conference that the publisher is very pleased with the sales of the game.
"We're very pleased. We've had an incredibly successful commercial launch with Evolve. We're very happy where things are going, particularly on the digital side," he said.
Slatoff said that season pass attach rate has been "very strong." Attach rate is a term that refers to the percentage of customers that bought both the base game and season pass.
"I'm not going to give you specific numbers but we're very pleased with those. So I would say in general, Evolve has been a fantastic experience for us and we're very pleased with it," he added.
Cowen & Company analyst Doug Creutz held more conservative sales projections for the 4v1 title however, saying that his firm projected around 300,000 physical copies in sales in the US, during February - the game's launch month.
"Even assuming a generous physical/digital split, we think the game will likely top-out at around 1.5 million units of total worldwide first-year sell-through," said Creutz, adding that Evolve may be "too niche to reach a wide audience." and that its "confusing and over-elaborate DLC plan" certainly hasn't helped.
While 1.5M in sales would generally be a low figure, it's worth remembering that it could still fall within Take-Two's sales expectations.
Thanks, Games Industry, Gamespot.