Evolve is getting a $750 collectible statue
2K is going all out with the Evolve marketing. The publisher is producing two collectible statues to promote the game. Best part? They don't even include a copy of the game.
Two massive statues will be available in limited quantities. The Evolve Goliath Premiere Scale, which has an LED that glows on the back of it. It weighs 35 pounds (16Kg) and is 29 inches (73Cm) tall, costs $750, and only 500 units will be produced.
Another special edition version of the statue will also be produced. Dubbed The Savage Goliath, is exclusive to New York Comic-Con, taking place next week. It will cost $800, with only 150 units will be produced.
Both statues have been designed by TriForce, and neither of them come with a copy of the game.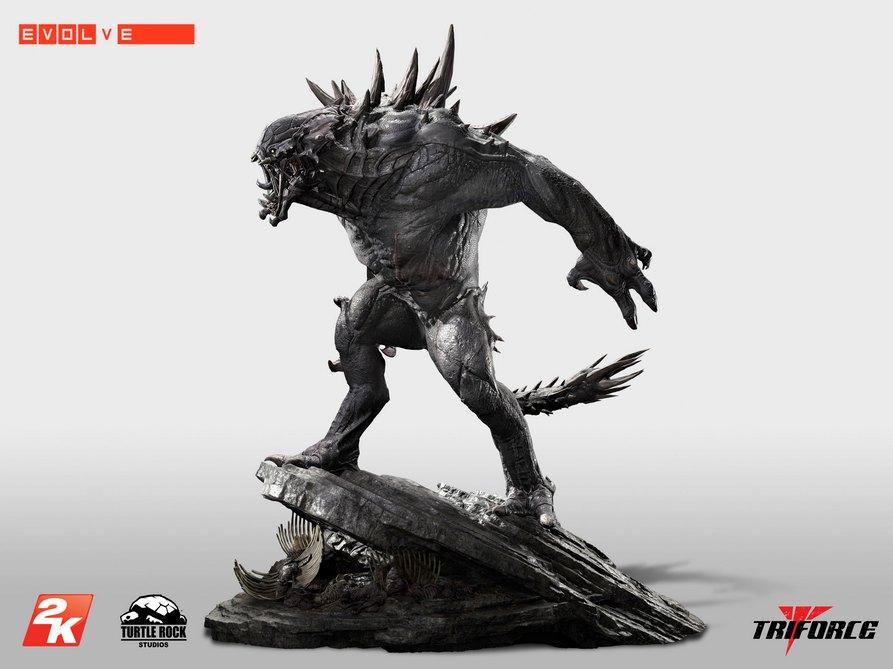 Thanks, Gamespot.