Europe's first dedicated hotel for gamers opens in Amsterdam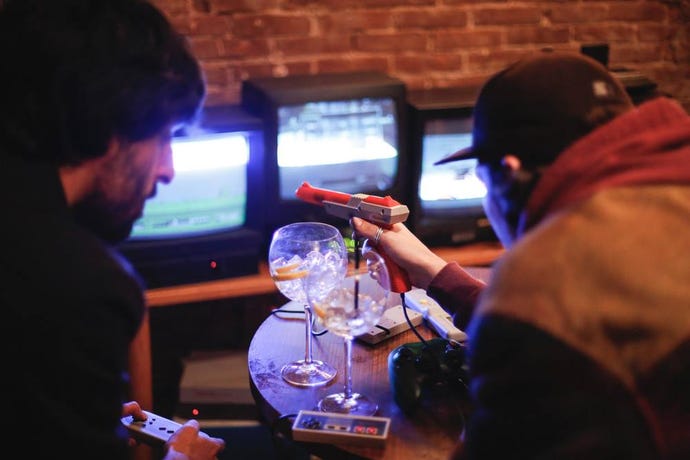 Includes consoles in every room, handhelds in the lobby bar and a comic book library.

As if there isn't already enough reasons to visit Amsterdam, last weekend saw the opening of its first dedicated hotel for gamers.
The Arcade Hotel sits just far enough away from the cheap madness of Amsterdam's obvious tourist spots in the up and coming De Pijp area, and it aims to become a welcome retreat for like-minded gamers looking for some familiar RnR after a day exploring the city.
All rooms are kitted out with a retro console and games at no extra cost, and handheld consoles are passed around for multiplayer gaming in the lobby bar.
Also in the lobby are shared games consoles, and a comic book library for those that want to kick back with some classic DC, Dark Horse and indie reading material.
Building on an established family-run hotel business, owner Daniel Salmanovich says he's "remodelling this hotel into a special place for people who love gaming. I wanted to create a place where travelers and gamers feel like they are staying at a friends home."
Last weekend's opening included local gin tasting, street food and an outdoor FIFA tournament. There are plans to build a special gaming room in the hotel within the next couple of years and extend the number of rooms from 36 to 45.
You can find out more about Hotel Arcade on the official site.
Images courtesy of Facebook. Matt Martin stayed as a guest of the Arcade Hotel during the launch weekend.