Euro PSN update, April 1 - Heavy Rain, Army of Two, Dragon Age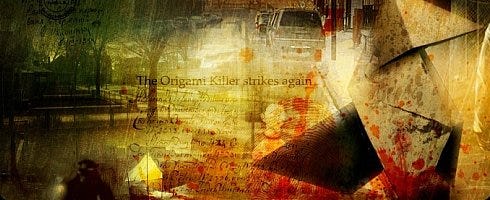 Sony has updated the European end of PSN today with some sales, and a pre-order for Sam and Max: The Devil's Playhouse.
The sales list is too thick to post here so go over to the EU PS Blog and take a look. There's loads for both PS3 and PSP, so hopefully you will see something that you like.
Game add-ons include some Heavy Rain, Dragon Age, and new Army of Two: The 40th Day content. Read on for the highlights.
Downloadable Games: Namco Museum Essentials (£7.99/€9.99)
Pre-order Game Bundle: Sam and Max: The Devil's Playhouse (£17.99/€21.99)
Game Bundle: Penny Arcade Adventures: On the Rainslick Precipice of Darkness Episodes One and Two Bundle (£11.99/€14.99)
Demo: Namco Museum Essentials Demo (free)
Minis: Hammer Wars (£2.49/€2.99)
Add-On Game Content
Heavy Rain – Chronicle One: The Taxidermist (£3.19/€3.99)
Army of Two: The 40th Day – Chapters of Deceit (£6.29/€7.99)
Dragon Age: Origins – Feastday Combo Pack (free), Feastday Gifts (free), Feastday Pranks (free)
LittleBigPlanet – Fragrances Costume Pack (free)
Dante's Inferno – Godlike Pack (£2.39/€2.99)
Sonic; SEGA Allstars Racing –Metal Sonic & Death Egg Zone (£4.79/€5.99); Ryu Forklift Character Pack (£3.99/€4.99)
Dragon Ball: Raging Blast – Ultimate Warriors Pack 3 (free)
Dynasty Warriors: Strikeforce – Additional Quests 3 (free)
EyePet -Easter Styling Pack (£2.39/€2.99); Lucky Dip Styling Pack 12 (free)
DJ Hero – Jay Z/Eminem Mix Pack (£6.29/€7.99)
Rock Band -Axis – Bold as Love (Album) by The Jimi Hendrix Experience (£9.99/€14.99)
Guitar Hero 5 - see EU PS Blog
Dynamic Themes: Warhawk Dynamic Theme (£1.59/€1.99)
Themes: Patchwork Heroes City Theme
PlayStation Store via PSP and Media Go
Add-On Game Content: LittleBigPlanet – Islands Theme Level Kit (£2.39/€2.99); Islands Costume (free); Buzz! Quiz World – National Geographic Safari Quiz (£3.19/€3.99)