Euro PS Store, November 3 - Badman is back as No Heroes Allowed, God of War madness hits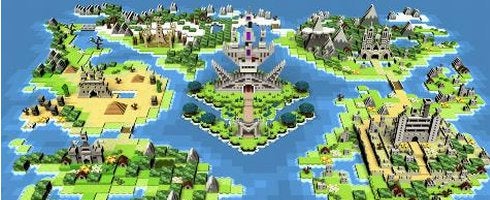 Sony updated the European end of the PS Store today, and like the US end, there's some God of War madness going around.
That's not all though, Badman is back and he has brought his daughter Badmella to work with him in No Heroes Allowed, the third-installment in the Holy Invasion of Privacy, Badman series, and the first since its name change.
No Heroes Allowed will include 33 stages, a Dungeon-A-Day mode with 100 daily challenges, the ability to strategically utilize water in your dungeons, and co-op. There's a video of it below.
On the God of War front, there's God of War HD (£13.99/€17.99), God of War II HD (£13.99/€17.99), and the God of War Collection HD (£23.99/€29.99) up for grabs on PS3. Ghost of Sparta is also available for download on PSP
Other goodies include a trail and unlock for both Castle Crashers and Blacklight: Tango Down, YS Seven is available for PSP, PSone title Centipede is up for grabs, and demos include Split/Second: Velocity on PSP, and Rock Band 3 on PS3.
Add-on content runs the gambit of Dead Rising 2, FIFA 11, God of War III skins, MOH's Hot Zone pack, and the usual Rock Band and Guitar Hero tracks. There's also some nice sales and permanent price reductions galore, so stop reading these highlights and get to buying.