Euro PS Store, Nov. 10 - ACII Sequence deals, Grandia, Crescent Pale Mist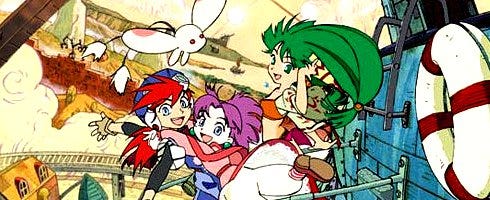 Sony has updated the European end of the PlayStation Store with quite a bit of goodies on offer, so let's get to it.
Special offers this week include a markdown on Assassin's Creed II: Sequences 12 and 13 as well as AC: Bloodlines for PSP. There's also Tom Clancy's EndWar on the list and some Cell Factor.
Downloadable offerings for PS3 are Crescent Pale Mist and Söldner-X 2: Final Prototype & The Last Chapter Bundle , while PSP users can get their hands on WWE Smackdown vs. Raw 2011, NBA 2K11, and Street Cricket Champions. There's also PSone's Grandia available for PS3 and PSP.
Add-on content for PS3 includes EyePet packs, Front Mission, a God of War III skin, Just Cause 2, ModNation, and the usual music game updates.
Get the full thing over on the EU PS Blog.