Elder Scrolls Online getting free weekend on PC, Mac & Xbox One - all the details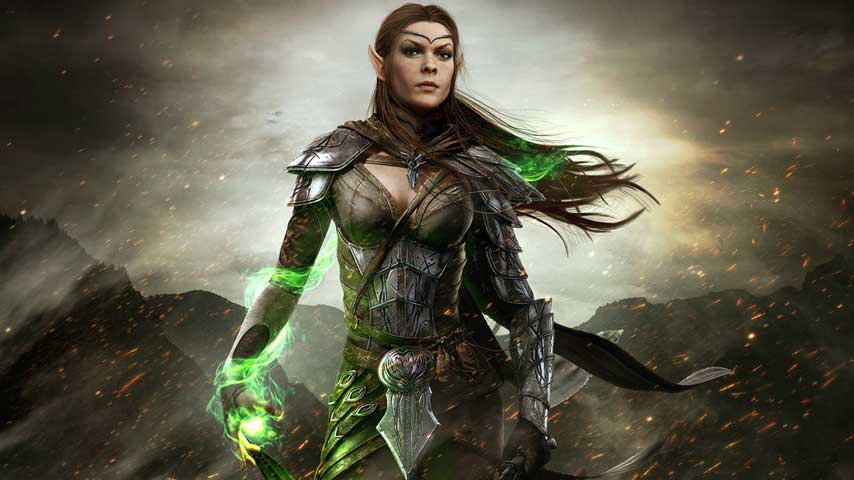 This weekend, you'll get to play The Elder Scrolls Online for free.
Bethesda has announced all the details about this weekend's Elder Scrolls Online event. Starting this Thursday, December 10, PC, Mac, and Xbox One players will be able to download the full game client and play the game for free through Monday, December 14.
Here's how it's going to work.
On Xbox One
As early as 3am PST on Thursday, December 10, the client for The Elder Scrolls Online: Tamriel Unlimited will be available to download from the store. You'll need to have an active Gold subscription.
In addition, the game will be on sale for 60% off, and you also enter Bethesda's $1 million competition. Crowns, the in-game currency, will also be discounted during the period.
On PC/ Mac
Things are done a bit differently on PC. For instance, you can download the client starting today. You will, however, need a Free Play Weekend code, and we just happen to be giving away a few thousand. You can also get these from friends who play the game.
Once you have a code, you'll need to follow these steps:
Create a game account at https://account.elderscrollsonline.com
Activate your account by clicking the link in the activation email sent to you
Return to https://account.elderscrollsonline.com and sign in with your new account
On your account page, click "Redeem Code." Enter your code in the popup box that appears
Once your code has been successfully redeemed, a download link will appear on your account page. Download the game and you'll be ready to play
On PC, the game will be on sale for 60% off. The same Crown discount also applies. All your progress will be retained in either version, should you choose to upgrade to the full game. Bethesda said it's working with Sony to offer a similar offer for PlayStation 4 players "in the near future."
The event winds down at 3am EST on Monday, December 14.