EA founder predicts the death of console exclusives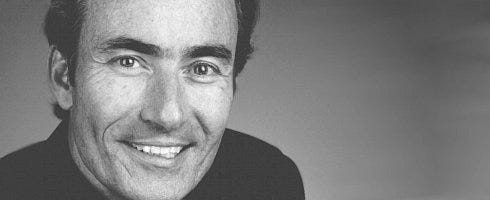 EA founder Trip Hawkins has predicted console exclusivity and consoles in general will become a thing of the past as more publishers get on board with Cloud-gaming.
Speaking in the second episode of Game Theory, Hawkins said companies need to hurdle over "platform boundaries" by publishing games aimed for multiple devices.
"For much of the history of the industry, it was a winner takes all, single platform model," he said. "Clearly it's never going to be that way again.
"In the future, any kind of game company will have to have a technology approach that gives them agility across platform boundaries.
"That's going to play into where gaming needs to go, which is to become like SAS - or Software as a Service - where customers are going to the Cloud, where they have an account and where they have virtual items and they can play.
"But they might come in from a variety of different devices. It's going to be about simplicity and convenience and making that model work."
His comments echo those uttered by Hideo Kojima in April, when the gaming legend said consoles will be phased out "in the near future", so gamers can "have games that don't depend on any platform".
Trip Hawkins, formerly the director of strategy and marketing at Apple before founding Electronic Arts and going on head console and game developer 3DO, founded handheld game developer Digital Chocolate in 2003.
He was inducted into the Academy of Interactive Arts and Sciences' Hall of Fame in 2005.
Watch episode two of Game Theory below.
Via CVG.