E3 2016 could take place in a city other than Los Angeles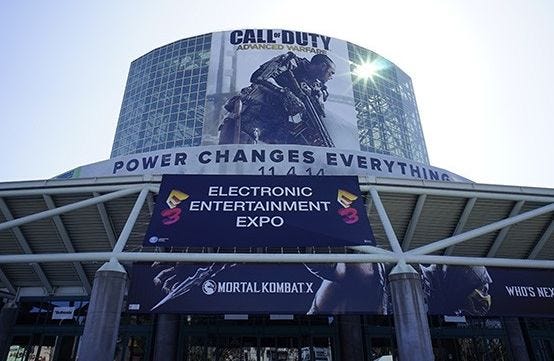 Every year for the past three, a report surfaces stating the ESA could move E3 to a venue other than the Los Angeles Convention Center. This year, however, the subject has come early this year, thanks to a report from CNBC.
Speaking during a media dinner Sunday evening, Gallagher said E3 was a "world class show" which "deserves a world class venue."
"The Los Angeles Convention Center is no longer a top-tier property," he said, citing the age of the facility as one reason. "The time to make this decision is relatively short," he said. "We'll consider all cities that can improve the experience."
Time is short, actually. The contract agreement between the ESA and LACC expires in 2015, so a plan must be put in place for E3 2016. It takes a good year or more to plan such a large event, ya know.
Back in 2012, Gallagher said if construction the Farmers Field football stadium - which would result in part of LACC to be rebuilt - interfered with the show, E3 would be moved elsewhere. The construction was dependent upon an NFL team relocating to LA, which CNBC states is now "unlikely."
Construction on the grounds was cited back in 2011 as a possible issue as well, but an agreement was reached which would see the show staying put through 2015.
While Gallagher did not name other cities, he said the ESA was speaking with two other venues in the greater LA area; however, the CNBC article quotes ESA insiders who state Chicago almost won a bid in the last round of E3 negotiations.
Other candidates included New Orleans, New York and San Francisco
The show moved to Santa Monica in 2007 and 2008 and ten years prior to that, it was held in Atlanta in 1997 and 1998. The latter didn't go over well with developers, as most as based in California, resulting in an increase in travel expenses.
"This is a very important period we're in," said Gallagher. "We're open minded. The Los Angeles Convention Center could be a world class venue, but with other venues, we have that right now."
Normally I don't like pose questions to our readers, but I'm making an exception this time: sould the ESA decide to move E3 away from Los Angeles, where would you like to see it held?