Dungeons & Dragons makers planning for "seven or eight" new games in the near future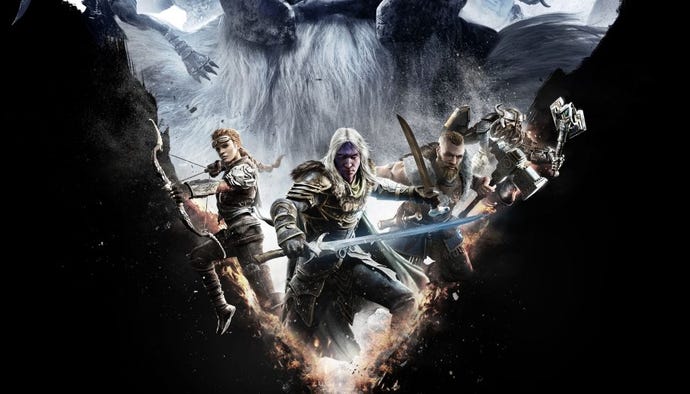 You can expect a lot more Dungeons & Dragons soon.
After a period of absence from the games industry, the long-running franchise will be getting "seven or eight" new games in the near future, according to Wizards of the Coast president Chris Cocks.
This comes in the wake of the publisher's reveal of its latest game project Dark Alliance, revealed just last week. Dark Alliance makes up one of these seven-or-eight titles which are currently in some form of development.
"We really don't limit people," Cocks told GamesIndustry.biz of Wizards' plans for the franchise. "The D&D team's job is to say 'yes' when people want to play something... The best dungeon masters tend to want to figure out how to say 'yes', and have the players do what they want to do... We want to open it up, open up the narrative possibilities, the character development, open up the level of problem solving and combat opportunities and thrills that players can be able to experience. And we're going to do it in a variety of genres... And in future games we will explore different areas, whether it's grand strategy and combat at army level scale, to really intimate character portrayal."
He adds: "As we develop our video games, we're trying to leverage that as well. We will have single player games; we think they're important. There will be single player modes in all of our games, but we always think that our co-operative perspective, that forming a party with your friends and doing great things together -- the party is bigger than individual components -- will always be an important part of our secret sauce."
Dark Alliance is currently in development from Tuque Games - a Montreal studio formed by former Ubisoft veterans. Described as a spiritual successor to Baldur's Gate: Dark Alliance for PlayStation 2 and Xbox of olde, the new Dark Alliance is slated for a fall 2020 release.