Duke Nukem Begins trailer reveals cancelled third-person co-op shooter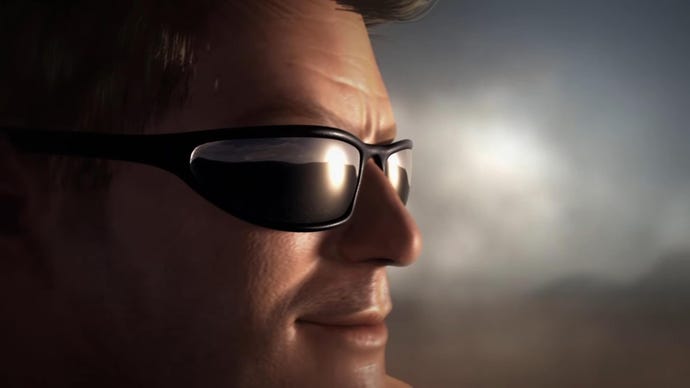 Gearbox at one point was working on a Duke Nukem prequel.
more
Duke Nukem Begins is the name of a cancelled project in development at Gearbox circa 2008. The unannounced game would have been a prequel, and we're now finding out about it thanks to people who worked on one of its trailers.
Gregor Punchatz worked at a studio called Janimation at the time, and his team was tasked with creating a vertical slice for Duke Nukem Begins. Vertical slices are essentially mock-ups where a studio uses CG to demonstrate the game's look, feel and core mechanics. It's something studios show to pitch concepts to publishers, and in some cases the general public, when no gameplay is ready to be shown.
Though the cinematic was finished, the game's cancellation meant that no one outside that group saw Janimation's work - until now. 13 years later, Punchatz decided to upload the full cut to YouTube because it's one he's proud of, and because "the whole team that worked with me deserves to see this released into the wild."
The trailer shows what would have been Duke Nukem's first third-person game. We get to see Duke pull off a few stylish moves, often dual-wielding weapons. Later in the video, three other players spawn in to help him along, another feature that would have been a big deal for a Duke Nukem game.