Disney Infinity 2.0 Marvel Super Heroes out this fall on PC, last and current-gen consoles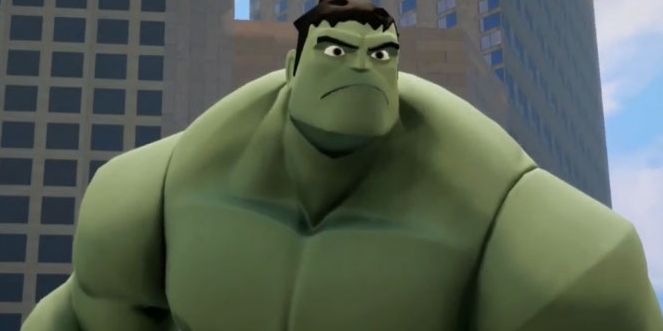 The Disney Infinity 2.0 event was streamed live on YouTube earlier, which saw the House of Mouse announce Disney Infinity Marvel Super Heroes.
Some Marvel news was expected come out of it as the content was rumored back in early February, and then again in April .
Marvel even issued a teaser trailer.
The game will include both villain and superhero characters, with comic writer Brian Michael Bendis penning the stories.
Captain America, Black Widow, Hawkeye, The Hulk, Iron Man and Thor were announced, with Groot, Loki, MODOK, Rocket Raccoon and Spider-Man were teased in the trailer released earlier in April. Nick Fury was also teased for a reveal during E3.
A starter pack will be released with three characters, as with the previous entry in the Disney Infinity series. The first will feature Black Widow, Iron Man and Thor with two power discs and an Avengers playset. More packs will follow, obviously, with "over a dozen more" to be announced in the future.
Previous characters, packs, and Toy Box creations will be compatible with 2.0, and the world in the new title has been expanded compared to the previous iteration. Toy Box features have also been expanded with procedurally generated elements to save time, and familiar worlds and items from the Marvel Universe will be included.
Leveling has also seen an upgrade and will now allow players to choose skills and stats they wish to upgrade, or add.
Disney character aficionados needn't worry: more classic Disney characters and packs are in the works.
Disney Infinity 2.0 Marvel Super Heroes will be out this fall for iOS, PC, PlayStation 3, PS4, Wii U, Xbox 360 and Xbox One.
The original game, as of January 2014, sold over 3 millions starter packs equating to around $500 million in sales globally since its launch in August 2013.