Diablo developers "totally understand" where the Diablo Immortal hate is coming from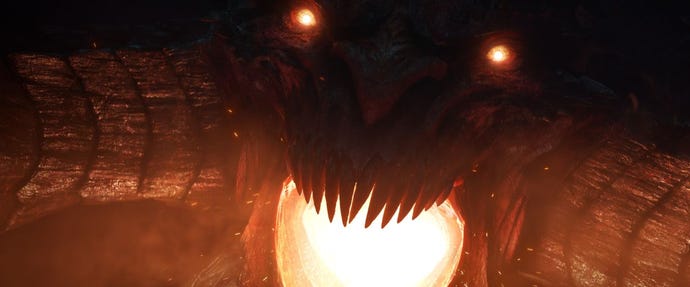 Diablo Immortal was announced at BlizzCon this year, and, to put it gently, the community have not responded well to the news.
At the time of writing, the cinematic trailer for Diablo Immortal has 419,000 dislikes to just 14,000 likes. The gameplay trailer has a similar ratio. We spoke to Wyatt Cheng, lead game designer on Diablo Immortal, as BlizzCon ended about how it's been to see the reaction online.
"I think it's totally understandable.
"We were talking earlier today about how a large group of the Diablo community are PC gamers, and they came to Blizzard through PC, and they love the PC platform, and we love it too. I think if you came to BlizzCon expecting and hoping for a PC announcement, and you don't play mobile games at all, you'd be 'oh, that's not what I asked for, and this doesn't do anything for me,' I think it's okay for people to be sceptical.
"I think scepticism is very healthy. I think intellectual curiosity is rooted in scepticism, but when we show people the game, and people get their hands on it, play it, many people who are sceptical kind of go 'oh, well this is actually quite fun.'
"We hope to win over a lot of people over time, but I understand that, for people at home, people watching with the virtual ticket, who don't get a chance to actually play it, that can be very difficult, and so I totally understand where they'd be coming from."
To support that, the preview shown at BlizzCon was promising, showing off what could be a brilliant action RPG for mobiles. The reaction from those who have played it has been positive. Cheng, and presumably the rest of the Diablo Immortal team at Blizzard and Netease, seem confident that they can "win over a lot of people over time," it's just a shame that not everyone can give it a try just yet.