Devotion Pulled From Steam and YouTube After Chinese Backlash Over Winnie the Pooh Meme Mocking Xi Jinping [Update]
A Taiwanese horror game's fortune takes a turn for the worse.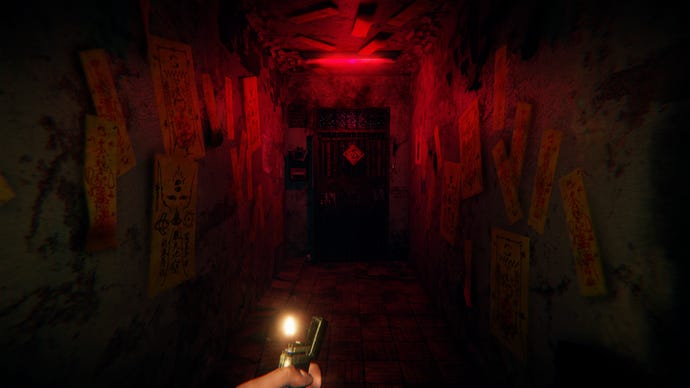 This article first appeared on USgamer, a partner publication of VG247. Some content, such as this article, has been migrated to VG247 for posterity after USgamer's closure - but it has not been edited or further vetted by the VG247 team.
Update 2: In a Facebook post, Red Candle Games confirmed it removed Devotion from Steam "to have another QA check," and to ease tensions within its community by reviewing Devotion "once again making sure no other unintended materials was inserted in."
Red Candle Games says that hopefully the time will "help all audience to focus on the game itself again upon its return." Suggesting Devotion will return to Steam sometime in the future.
Update 1: According to a cached version of Devotion's Steam page, the publishers are listed as Indievent and Winking Skywalker. The homepages for both companies have been taken offline, and it's unclear when exactly the sites were pulled. PC Gamer previously reported that Red Candle Games split with its publishers, and its blog post urged players not to blame them for the political meme.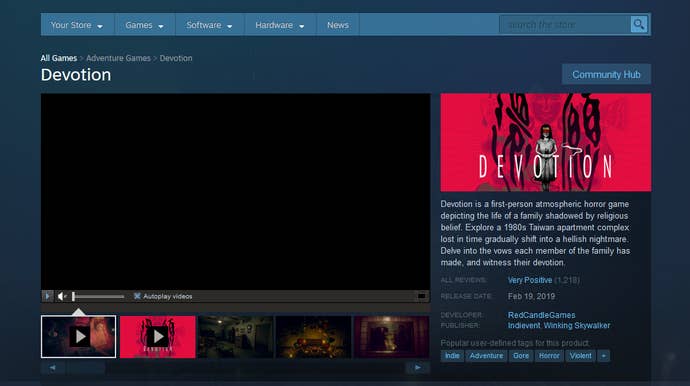 Original Story: Devotion, the new horror game from Taiwanese developers Red Candle Games, has been pulled from Steam following a review-bombing campaign. In a new blog published today, Red Candle Games tried to clarify its current situation after a reference aimed at the Chinese president Xi Jinping caused backlash among Chinese gamers.
It began after players discovered a hidden reference of Chinese president Xi Jinping and Winnie the Pooh. In Chinese social media, president Xi Jinping is often equated with Winnie the Pooh to the point where Winnie the Pooh is censored on the Chinese internet. A Xi/Winnie the Pooh reference was discovered in Devotion, and the horror game was subsequently review bombed on Steam by upset netizens.
Devotion's Steam review went from positive to mixed or negative over the weekend. The review bombing even spilled into the developers' last release, the adventure horror about Taiwan's White Terror period called Detention. Red Candle Games has since updated Devotion to remove the reference and issued an apology. That hasn't appeared to assuage those upset by the reference, who have since started sharing faked statements from Red Candle Games, false information about Devotion's meaning, and inaccurate sales numbers.
"As a game company, Red Candle Games' only goal is to provide an impressive and good playing experience to all. However, we failed our players' anticipation and offended many others due to the said mistake," writes Red Candle Games in a new Steam post and referring to its Xi Jinping reference. "For that, we feel awfully sorry and devastated. Again, we would like to reaffirm that the severe art material mistake is made by Red Candle Games. It has nothing to do with any of our partners. Red Candle Games take full responsibility and bear all the condemns."
Red Candle Games says it is currently in "the process of business mediation," and until then Devotion is no longer available on Steam. The Devotion Deluxe Edition, which bundled the game and the soundtrack, now only includes the soundtrack which is still available. Trailers for Devotion from Red Candle Games' official YouTube channel have also been removed.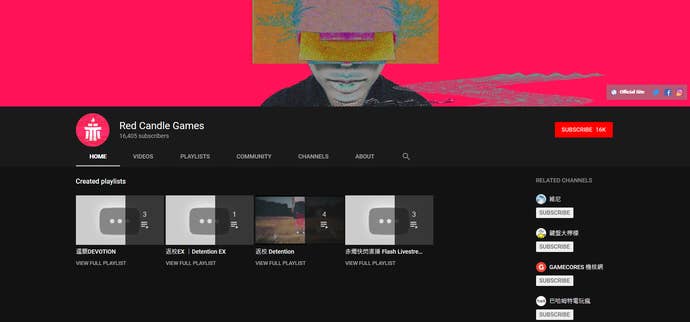 Review bombing, or targeting a game with negative reviews, is often a tactic used by a group upset by the decisions of a game's developers or publishers. Metro Exodus, for example, was review bombed after publisher Deep Silver announced Metro Exodus would become an Epic Games Store exclusive.
We've reached out to Red Candle Games for a statement and are awaiting further updates.
Thanks, PC Gamer.