Destiny Xur update: should you buy Year 2 Bad Juju?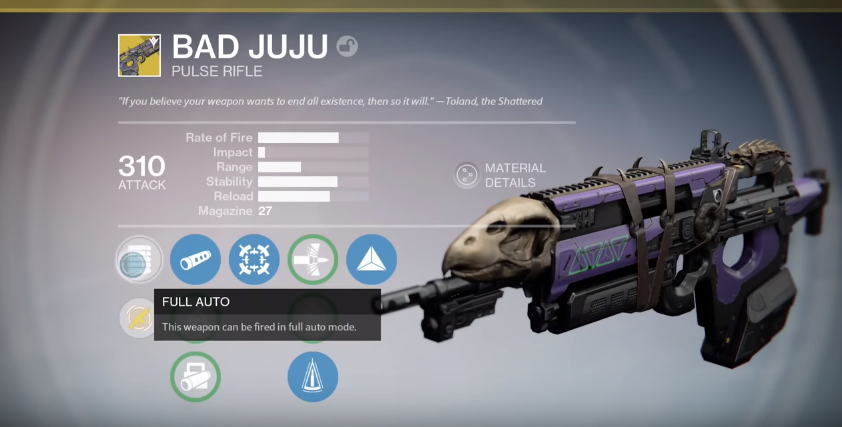 Bad Juju was once a mighty primary weapon in Year 1, how does it fare in Year 2?
Xur is selling Bad Juju this weekend in Destiny. That's the Year 2 version, of course.
If you were around during Destiny's early Year 1 days, you'll know that Bad Juju was among the top Exotic rifles for a while, and definitely was loads of players' first Exotic.
In Year 2, the weapon remains a good pick for PvE, with the String of Curses perk proving useful in dealing with large low-level groups. String of Curses reloads the weapon instantly after each kill and increases the weapon's damage, removing the need for releasing the trigger.
This perk also accelerates your super recharge rate, especially helpful for offensive supers.
If you missed it in Year 1, you should pick it up. With the recent additions to Prison of Elders, it will definitely come in handy.
However, it's not a must have, especially if you're running low on Strange Coins. You should also know that Xur is selling the 280 Light version, so it will need Infusing.
This article was originally published in July.