Destiny weekly reset for May 30 – Nightfall, Crucible, Challenge of Elders, featured raid changes detailed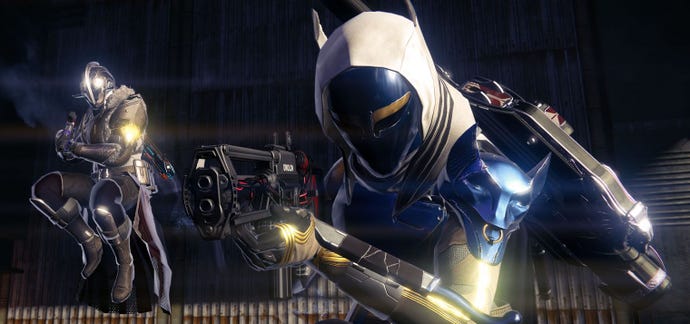 A fresh start for everyone in the world of Destiny.
Destiny's weekly reset is upon us, and you can expect the usual host of activities to get updated. That includes a new Nightfall strike, changes to Prison of Elders bosses, a new featured raid, and more.
Here's everything new:
Weekly Nightfall
Dust Palace is this week's Nightfall with modifiers Berserk, Chaff, Small Arms, and Match Game.
Berserk prevents enemies from flinching even after massive damage. Chaff disables your radar. Small Arms grants bonus damage when using primary weapons. Match Game requires the use of the correct elemental damage to go through enemy shields.
Heroic playlist modifiers
Solar Burn, Brawler, Berserk.
Crucible playlists
Clash, Rift.
Challenge of Elders
Small Arms, Ironclad, Precision Kill Bonus.
Weekly featured raid
We return to the Vault of Glass this week. The Vault of Glass now drops new rewards, but more importantly, there have been some changes to it. A big change is that the raid now has challenge modes.
Check the guide above to get caught up on all the changes.