Destiny 2: Shadowkeep - Ritual Weapons guide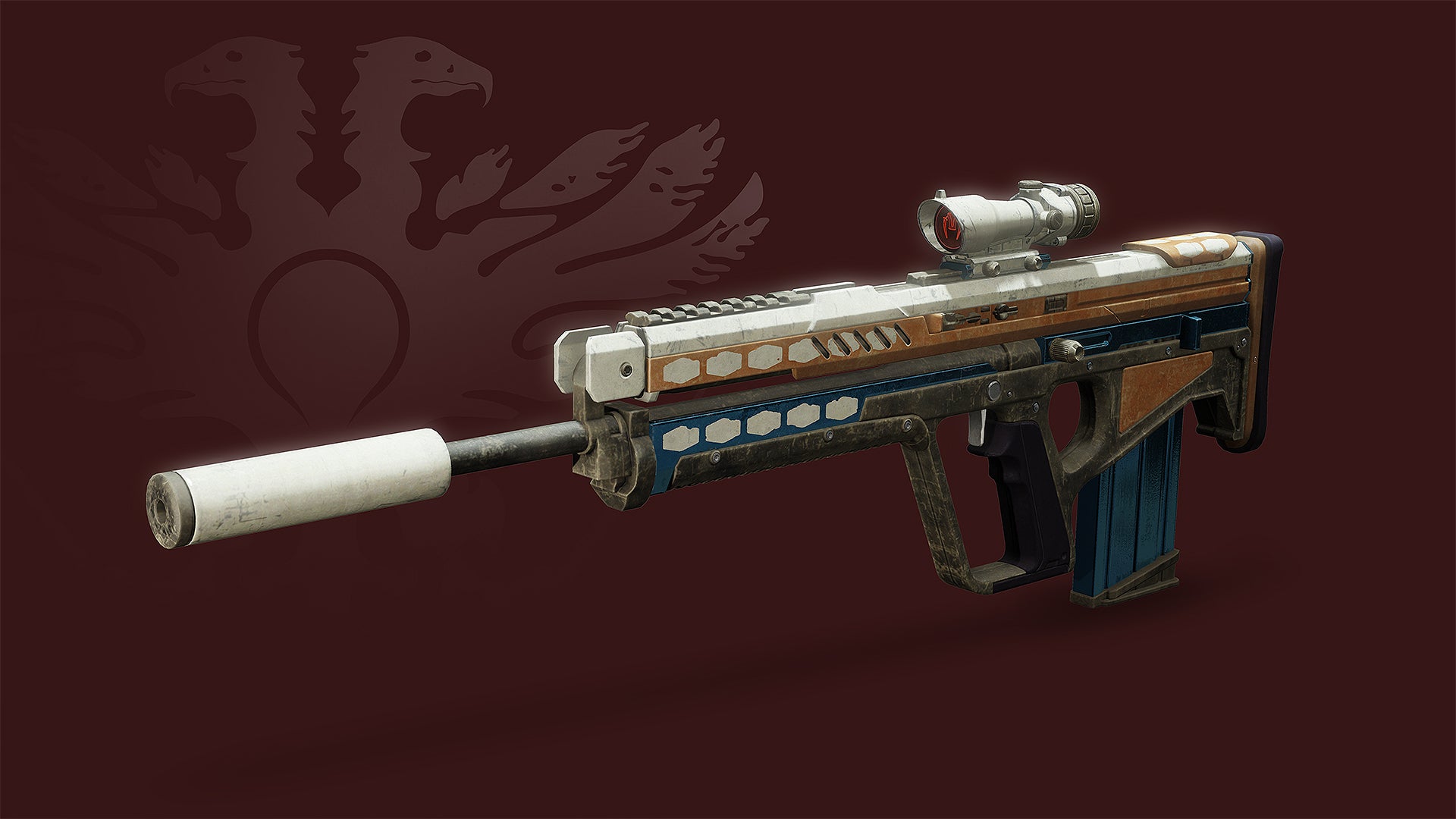 Pinnacle weapons are some of the most difficult to earn in Destiny 2, which usually come with special perks. In Shadowkeep, Pinnacle weapons have been replaced by Ritual weapons, which will have curated rolls.
The good news is, there will be three Ritual weapons available for each of the ritual activities: Gambit, Crucible and Vanguard.
Te dev team highlighted that Pinnacles should have been a novelty to chase for dedicated players as opposed to seeking out weapons at the "absolute height of Legendary power." To balance this, the quests to earn Ritual weapons will be much easier than their Pinnacle predecessors, so let's take a look at the new Ritual Weapons in Season of the Undying.
Destiny 2: Shadowkeep - Ritual Weapons
Gambit: Exit Strategy
To get your hands on this weapon, you'll need to:
Get 150 multikills with Submachine Guns
Earn 125 medals
Earn points in Gambit
Crucible: Randy's Throwing Knife
To earn Randy's Throwing Knife, you'll need to:
Land Final Blows with Scout Rifles
Earn 2,100 Glory
Defeat enemies and earn medals
Vanguard: Edgewise
Finally, to get Edgewise, you must:
Land Final Blows with Machine Guns
Land Final Blows with Solar abilities
Score Points
PvE is getting a massive overhaul in Shadowkeep, including changes to some of your favourite Perks, which you can check out below:
Reduced the effectiveness of: Rampage, Kill Clip, Swashbuckler, Multikill Clip, Desperado, Surrounded, Master of Arms, Onslaught
In general, these perks use the same damage multipliers for PvE that they did in PvP
The change to Rampage does not affect the Huckleberry
Onslaught and Desperado now change bullet impact values while active in PvE
Surrounded no longer multiplies precision damage on top of base damage, as it was benefiting some weapon types more than others as a result
The dev team also stated that "Legendary weapons have become too powerful overall." Fans of Destiny will remember the perk named Crowd Control, which was Rampage's predecessor. Crowd Control capped out at a bonus of +15% extra damage but in Destiny 2, that figure is closer to +67%. Rampage et al will be nerfed because they "invalidate non-damage related perks."
Moving forward, all non-powerful rewards will drop at three to zero points below your highest equippable Power level. That means, if you're sitting at 800 Power, there will be no more Edge Transits dropping at 780 or less.
Bonus Exotics that drop from the new Nightfall: The Ordeal Strikes will drop at the character's highest equippable Power level, meaning that you'll be receiving some powerful new gear right from the get-go.
You can check out the rest of the rewards and progression changes below:
All non-powerful rewards now drop 3 to 0 points below your highest equippable Power level, up from 15 to 20 below
Year 2 powerful reward sources have changed to Legendary rewards
These sources no longer have a chance to drop a random Exotic instead of the Legendary gear
Bonus Exotics that drop from Nightfall: The Ordeal will drop at the character's highest equippable Power level
Under- and over-leveling activities no longer adjust how much Power is received from the rewards
Experience no longer fuels a player's character level, which has been changed to be level 50 for all characters
Experience instead progresses the Season Pass, Seasonal Artifact mod, and Power progressions, as well as the unlocking of destinations for new characters
Experience rewards have been rebalanced with the introduction of the Season Pass and Seasonal Artifact progressions
The Power granted from the Seasonal Artifact is additive with the Power of the player's equippable gear, but does not increase the Power of gear drops
All existing gear has had its Power increased to a minimum of 750; new characters will begin Destiny 2 at Power 750 as well
The Power bands for Season 8 are as follows: Floor: 750 and Soft Cap: 900
All drops up to this point will be upgrades to the most powerful item in your inventory or vault
Beyond this point, only powerful and pinnacle rewards will increase a player's Power
Powerful Cap: 950
All non-powerful/pinnacle rewards are capped at 950
Pinnacle rewards are the only way to raise Power above this point
Powerful rewards are equivalent to the character's highest-equippable Power beyond this point
Pinnacle Cap: 960
This is the highest Power at which gear drops; also known as the "hard cap"
The Seasonal Artifact bonus Power allows characters to attain values above this level
Prime Engrams now gain charges more quickly, drop more frequently, and have a higher maximum charge cap (nine charges, up from six during Year 2)
The Power gains have been rebalanced for the increased frequency, providing +3 Power, down from a range of +4 to +7
Players who have completed the "Prime Example" quest prior to Shadowkeep's release will earn charges, but those charges won't drop until the character has reached 900 Power
This will help players avoid spending charges early for gains that are most beneficial during the Soft Cap to Powerful Cap range
Now that the Garden of Salvation raid is complete, it's time to tackle the Eyes on the Moon quest and unlock the Vex Offensive. For more Shadowkeep guides, check out our pages on how to get the Deathbringer Exotic Rocket Launcher, how to complete the Nightmare Essence Cleansing and how to get Phantasmal Fragments, Cores, and access Nightmare Hunts.
If you're new to Destiny 2, you can check out our Forsaken guide here as well as how to find Lost Sectors and cache codes.