Destiny 2: Season of the Worthy - Changes to Subclasses, weapons and more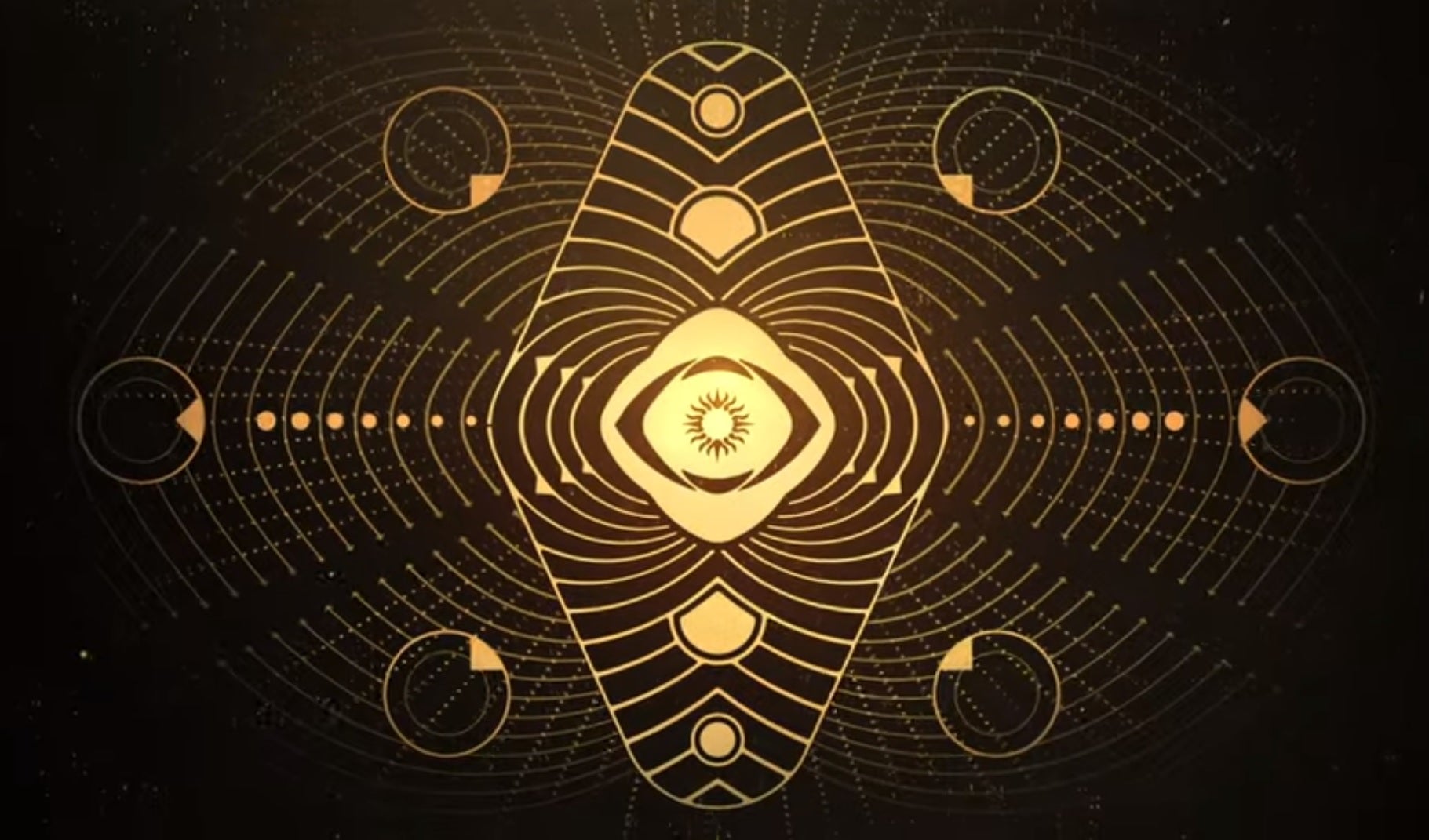 A new season in Destiny 2 is right around the corner, so let's take a look at what we know about Season of the Worthy.
Season of the Worthy marks Destiny 2's 10th season and as a result of the community banding together to collect Polarized Fractaline, Trials of Osiris is returning at last. We've spent the last season helping Osiris restore the timeline and bringing Saint-14 back to life, and a recent trailer suggests that we'll be seeing more of the Warmind, Rasputin, in Season of the Worthy.
There's a fan theory that suggests we're re-experiencing the first two Destiny 2 DLCs on an alternative timeline. Curse of Osiris was Destiny 2's first DLC, followed by Warmind, so it's a decent bet that Season 11 will focus on the Dreaming City and we'll hopefully see the curse lifted. There's also the mysterious pyramid and your threatening doppelganger from Shadowkeep to consider, so it'll be interesting to see where this storyline ends.
For now, let's take a look at everything we know about Season of the Worthy.
Destiny 2: Season of the Worthy
Season 10 will begin on March 10 after the weekly reset. There's likely to be a period of downtime from about 4 pm GMT/ 8 am PT/ 11 am ET for the update and it'll go live at about 6 pm GMT/ 10 am PT/ 1 pm ET.
Destiny 2: Season of the Worthy - Changes to Subclasses
Warlock Melee
If you play as a Warlock, your melee range will be increased by one meter so that it reaches 5,5 metres. While the damage is slightly lower compared to Titan and Hunter melee's, the range is much greater, meaning you could slap down a weakened Titan and clinch a victory in PvP.
Titan Barricades
Titan Barricades make them ridiculously OP in Trials and several changes are being made for balance next season. In Season of the Worthy, there will be some counters to barricades while also increasing its health to 600 HP. They'll take extra damage from Special ammo weapons, anti-barrier weapons and some unspecified Heavy weapons. You can check out what weapons will do 30% more damage to barricades below so you can plan accordingly. You'll also see yellow damage numbers when hitting a barricade with a counter weapon, so you'll know you're dealing some hefty damage.
Sniper Rifles
Grenade Launchers
Linear Fusion Rifles
Machine Guns
Trace Rifles
Anti-Barrier Weapons
The following weapons now do 60% extra damage to Barricades:
Shotguns
Fusion Rifles
One-shot Abilities
The Titan's Three Shoulder Charge auto-targeting angle has been reduced by 50% and the lunge distance has been adjusted to 5.5 metres for both targeted and untargeted lunges. The Hunter's Weighted Knife has had tracking significantly reduced and there will be a new tracking tech that will make it "more faithful to its initial throw trajectory."
For Warlocks, the Handheld Supernova is undergoing significant changes. It's also linked to Contraverse Hold Exotic gauntlets - these will also be getting an overhaul at some point. You can check out the Handheld Supernova changes below:
Increased activation time by 0.6 seconds
Reduced hold time from 3.5 seconds to 2.5 seconds
Reduced range by 20%
Tightened horizontal spread of bolts by 25%
Bolt explosion now does self-damage
Reduced bolt explosion radius from 3m to 2.5m
Other elements of the middle Voidwalker path are being buffed, including the Nova Warp Super, which now has increased damage resistance, a longer duration, and a reduced blink cost. Stormcaller top, Striker bottom, and Arcstrider bottom will also be adjusted to bring them closer to the middle of the pack. Paths such as Voidwalker bottom, Nightstalker bottom, and Striker middle will also be improved next season, and Hunter Tripmines are going to be sticky again.
Destiny 2: Season of the Worthy - Trials of Osiris
Trials is back, baby! The popular power-level, weekend-only PvP mode makes its Destiny 2 debut on March 13, but there could be a few issues surrounding Power in the early stages. The Artifact will be disabled during Trials, as there's no strict Power cap imposed on players anymore. This means that the balance would always be tipped in favour of those who had the time to grind constantly, making it unbalanced for "regular" players.
We will be disabling the Artifact for Power-enabled PVP (Iron Banner & Trials) until we can implement a Power Cap feature.

This cap will allow us to weave Artifact and Power Pursuit together while preventing unbound Power growth in PVP.

— Luke Smith (@thislukesmith) February 28, 2020
It also means that more skilled players could be knocked out by less skilled players because of an unfair Power advantage, so you can see why the community is a little riled up. Bungie has since walked back the claims that you could use the Artifact, saying that it'll be disabled during Trials and Iron Banner next season.
Destiny fans will be happy to see familiar maps such as Cauldron, Exodus Blue and Anomaly. You'll also be able to get the original Trials armour set from Destiny, and we might see a rework of weapons like The Jewel of Osiris. If you manage to go Flawless by winning seven matches in a row, you'll earn Flawless armour for the week which will be instantly recognisable and everyone in the Tower will know how powerful and cool you are.
Destiny 2: Season of the Worthy - New Artifact, Power levels and more
As is customary with a new season of Destiny 2, there will be a brand new Artifact to boost your abilities and Power level, alongside some new emotes and finishers. There will also be a few Exotic quests to discover, and we'll hopefully be able to get our hands on the Point of the Stag Bow this season.
There will be less fixed seasonal content in Season of the Worthy, too. In a recent post, Luke Smith stated that they hoped to keep questlines like Save A Legend active in the current season and beyond so that players would be able to return to quests they missed or didn't have time to play. In short, Bungie wants you to crunch less and enjoy playing Destiny 2 more.
As far as the rest of Year 3, Bungie has some lofty aspirations. Weapons will reach a maximum Power level, so you won't be able to keep using your favourite Forsaken weapon forever. Legendary weapons will be altered first, with an update for Exotics coming later in the year. The "life" of a weapon life will last for around nine to 15 months before becoming obsolete, though they'll still pack a punch in PvP. Hopefully, players will experiment with new weapons in the future instead of sticking to their guns, as it were.
Faction Rallies are dead in the water, though some of the loot may be returning this season. The quest log will also display quests by categories, such as per expansion or season. Bright Engrams will also stop being sold in future seasons.
The cap for gear drops will be increased by 40 points in Season of the Worthy, and Powerful gear will now drop up to 1000, with Pinnacle drops going up to 1010. The soft cap has also been effectively raised 50 points. The weekly Crucible, Strike, and Gambit challenges, as well as the weekly clan engram, will drop Pinnacle gear next season, which is good news for PvP fans.