Destiny 2 is getting an NPC and expanded tutorial to show new players the ropes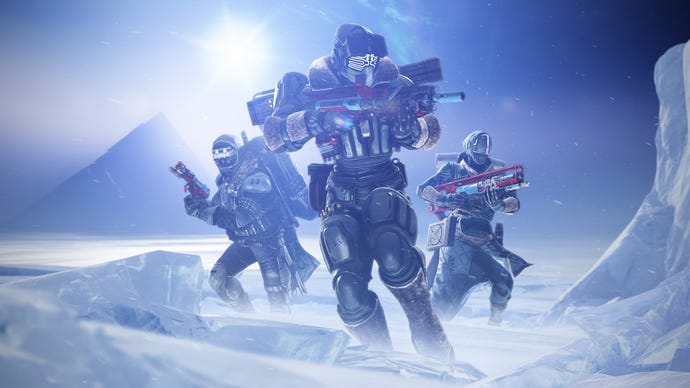 The new player experience in Destiny 2 is getting a big overhaul.
One of the many changes Bungie is making to Destiny 2 in November with the release of Beyond Light is a revamp to the new player experience.
When Destiny 2 debuted its free-to-play version New Light last year, Bungie introduced a small cutscene and a brief tutorial to teach players how to shoot and equip armour and weapons. After a short trip, new players were asked to defeat an easy boss and then the full game opens up.
That brief introduction was criticised for glossing over or completely ignoring major components of the Destiny experience, which caused so many players to feel lost after the game sets them loose. Although practically all of the free-to-play content is going away when Beyond Light arrives, Bungie still wanted to make that initial ramp more welcoming and informative.
That initial cutscene with the Ghost finding your body among the ruins of the Cosmodrome and reviving you remains, but Destiny 2: Beyond Light is introducing a new NPC: a Guardian named Shaw Han. He will accompany new players on a longer journey that explores the state of the world of Destiny, teach them what Engrams are, and explain how to navigate the game's many menus and systems.
The New Light quest is intended for new players, but existing players could still play it at Beyond Light's launch if they want.
In the same blog post, Bungie also confirmed that the deadline for transferring PC progress from Battle.net to Steam is December 1. If you do not migrate your saves and licenses before that date, all your Battle.net progress will be lost.
One thing to keep in mind that if you started over on Steam already, you shouldn't migrate your old progress from Battle.net. Any migrated content will overwrite whatever is there on Steam, so only do it if you never played Destiny 2 since it came to Steam. The migration process is one-time thing that can be done even if you don't own any Destiny 2 content on Steam.
Beyond Light releases November 10 on PC, PS4, PS5, Xbox One, Xbox Series X/S and Stadia.