Norman Reedus has no penis in Death Stranding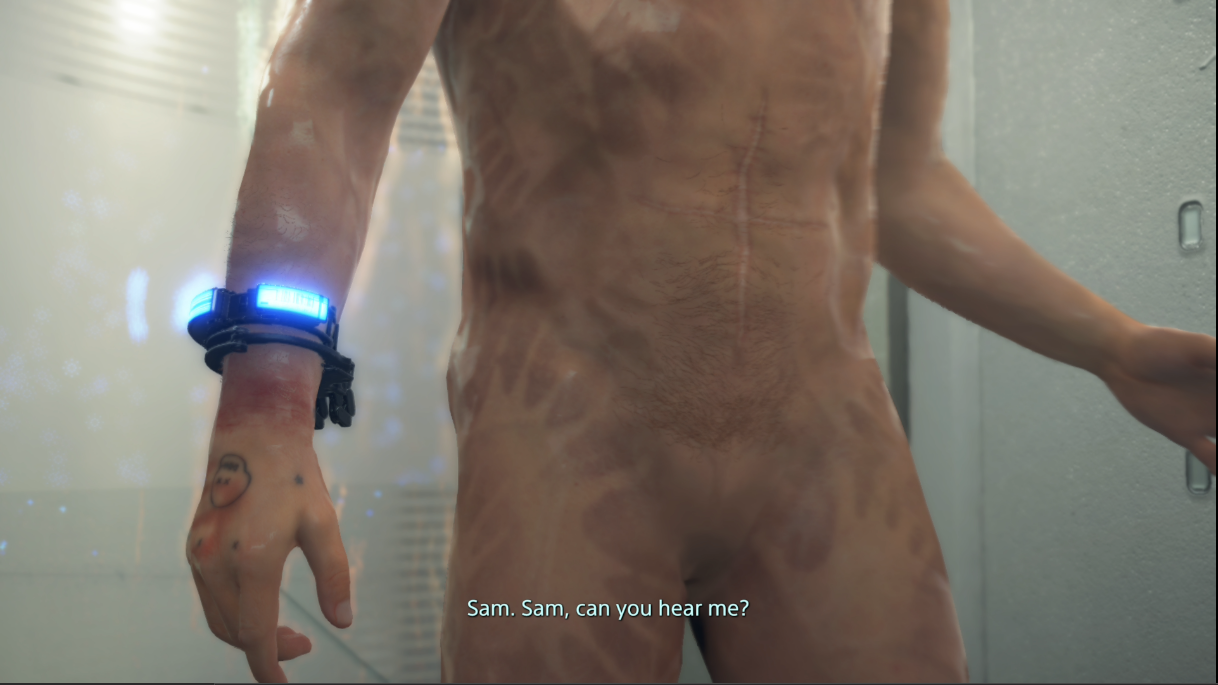 I know, and now you need to know as well. Norman Reedus has no penis in Death Stranding.

A YouTuber named Lance McDonald recently decided to have a crack at reworking Death Stranding's camera. Below, you can see a tweet in which he says he's managed to untether the camera from Sam - impressive.
A string of tweets followed, describing the newfound power of an already powerful photo mode, and offering insights into behind-the-scenes footage of Sam and Fragile's first meeting. Interestingly, it's confirmed that Fragile was able to notice a couple of encroaching BTs before Sam, which is something you can't tell if you're watching the original scene.
The next revelation wasn't quite aligned with what McDonald had learned so far. If you've played Death Stranding and tried to be a bit cheeky, you'll know that Sam doesn't let you choreograph shower scenes to look at his private parts. Naturally, an untethered camera completely undoes this - to the extent that McDonald learned about Sam having no penis in Death Stranding.
Check out the tweet below.
"I'm very sorry to report that, yes, the Death Stranding cutscene camera hack also works in the shower," wrote McDonald. The accompanying video shows Sam scrubbing off Death Stranding-esque sludge in the shower. Not a single penis in sight.
Maybe Norman was like, "oi, Hideo, I don't do nude mate." Or maybe they patched his willy out. Who knows? What we do know is that there is a distinct lack of balls in Sam Porter Bridges' shower, and it's likely Kojima and his mates thought nobody would ever design a camera hack capable of discovering that.
In related news, I put over 100 hours into Death Stranding and had absolutely no idea that Sam wears a chameleon suit. If you were hoping for more shower scenes, Kojima recently teased Death Stranding 2 - or at least another game set in the same universe.