Cyberpunk 2077 will be censored in Japan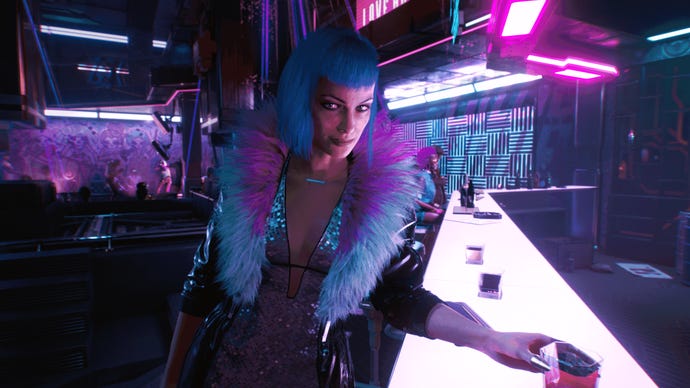 Although Cyberpunk 2077 will not be censored in Australia, it appears that the Japanese version of CD Projket Red's upcoming blockbuster will be quite different to others.

The news comes from Press Start, who recently published a report on the Cyberpunk 2077 Japan version.
According to the report, the Japanese version will receive a significant amount of changes. Characters that would be naked in the ordinary version will now be wearing underwear and some of the content deemed to be sexually explicit has been revised. Severing body parts has also been revised, as has the amount of gore in combat. On top of this, all billboards and graffiti shaped as genitalia have been removed from the game.
At present, those are the only details known about the Japanese version of Cyberpunk 2077 - it appears they are primarily revisions for instances of sex and violence in the game, and in some cases complete removals of said instances.
In related news, Cyberpunk 2077 was recently delayed and will now launch on November 19, 2020 for PS4, Xbox One, PC, and Google Stadia.
If you're curious, here's 25 minutes of unedited Cyberpunk 2077 gameplay. We also found out how Cyberpunk replaces multiple-choice backstories with life-path origins, and spent four hours playing a hands-on demo.
On top of that, we've spotted some pretty cool details that were showcased during the Night City Wire event last week. My favourite was probably the fact that Judy Alvarez, leader of the Mox gang, has a Radiohead tattoo - although I still think the most important Cyberpunk news to have come to light so far is that you can pet the cat in Cyberpunk 2077.
Meanwhile, fans of The Witcher 3 are so excited that they're designing fan art visualizing what Witcher characters could hypothetically look like if they were made using the Cyberpunk 2077 character creator. Here's a look at cyberpunky Geralt, and here's a look at cyberpunky Ciri.