Control is a tough, complex game with a "Dark Souls vibe" in its combat and storytelling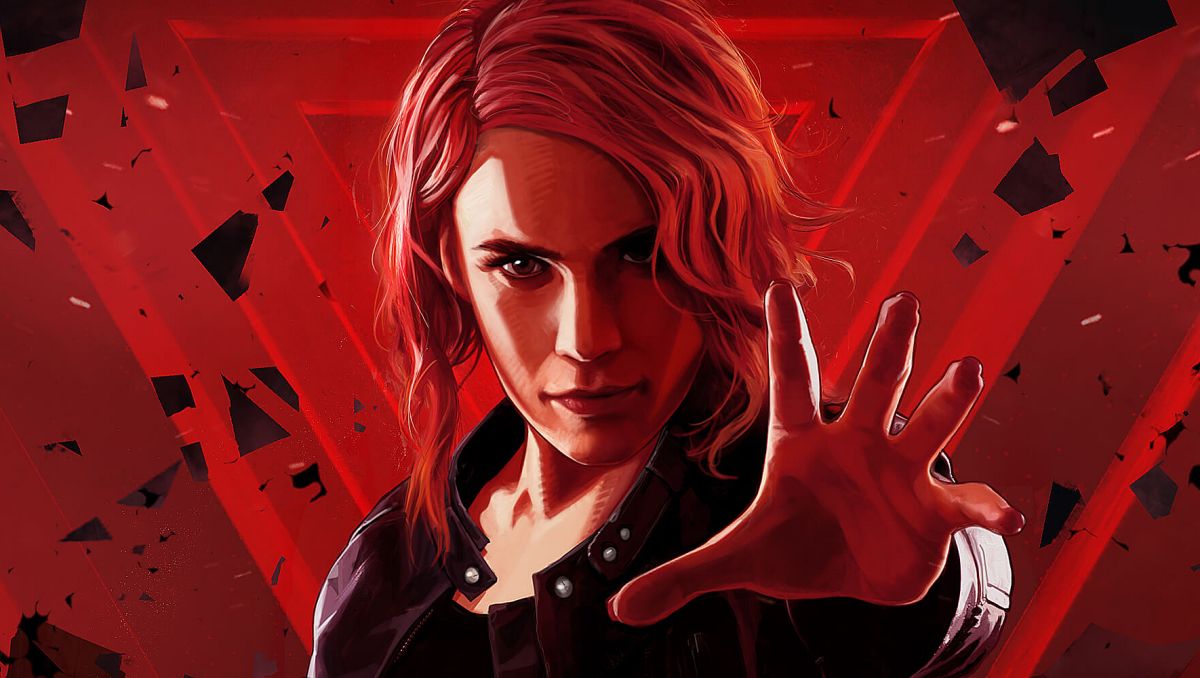 "We're kind of throwing you off the deep end, there's no tutorial" Thomas Puha, Communications Director at Remedy Entertainment, says to the assembled room of eager players booting up the latest build of Control.
"As we've got a bit of a Dark Souls vibe in the game, it's going to be pretty tough."
Saying X is the Dark Souls of Y has become a bit of a meme, but as I played through the demo, I couldn't shake the comparison.
The mysterious setting of the Oldest House - headquarters of federal paranormal investigation agency, the Bureau of Control - is littered with Control Points that limit the building's supernatural shifting. This is where you enhance your powers and fast travel - a bit like bonfires.
And around almost every corner you're encountering new variations of enemies who'll easily kill you with unexpected attacks if you're careless, and overwhelm you if you don't manage your limited meters in combat - a bit like the stamina bar.
Plus your health doesn't automatically regenerate. You need to collect a resource from fallen enemies - Source - to replenish yourself, a portion of which is lost on death.
The more you look for them, the more subtle similarities present themselves.
"It's a combination of the two," Mikael Kasurinen, game director, explains when I ask him if this was a deliberate goal or happy accident.
"Early on with Control there was an idea that we wanted a game that is more driven by player agency rather than us telling them exactly what to do and when with a big linear story.
"With Dark Souls, I'm a massive fan and it is an influence, definitely. But when Thomas mentions it, he's thinking a lot about people being thrown in at the deep end, and [Control] being a challenging game sometimes, so people need to be mentally prepared for that - they don't just run in and get killed immediately.
"Dark Souls has a deeper meaning than that as an influence, it's about the world and how Dark Souls chooses to tell a story."
While Remedy aren't expecting players to pour through item descriptions for every nugget of lore, they are drawing on the same spirit of world building, and taking inspiration from how FromSoftware manages to convey so much with comparatively few traditional game story elements.
"It's probably also an indication of how we've approached this particular Remedy game," Brooke Maggs, narrative designer, adds.
"We've gone for more open-ended gameplay that unfolds over time, which combines gunplay with abilities, but also the way that we tell stories.
"In previous games we've had a lot of cinematics. [In Control] we have some cinematics, but we also have conversations and things like that."
By relying less heavily on cutscenes, Remedy is hoping to create a story that engages the player by having them decide their next move, rather than spoon-feeding them with waypoints and immersion-breaking markers.
By constructing environments with clear in-world signage or a twinkling light in the distance that beckons a player's attention, Remedy is trying to nudge in the right direction rather than explicitly lead.
"I do believe that games are rewarding when they challenge you in the right way but give you the tools to survive," Kasurinen says.
"And when you apply and master those tools, and you improvise in surprising situations - that's so rewarding, that's the best thing that can happen in games and that's what we want to achieve.
"What's been a clear direction for us early on in this process is: trust the player. Allow them to figure their way through this world. You need to have the information there, but don't be too obvious about it."
If done poorly though, this kind of storytelling can be more confusing than engrossing - frustrating you out of the experience rather than sucking you in. To stop things from becoming esoteric, Remedy uses Control's protagonist, Jesse, as an anchor, with her more personal storyline serving as a relatable touchstone against the backdrop of the supernatural Hiss and the Oldest House.
Jesse's come to the Bureau to find out the truth about her brother, who was abducted by the organisation after a strange event in their childhood. When things take a left turn with the Hiss outbreak, Jesse is chosen as the new director of the Bureau of Control by the enigmatic Service Weapon, and is tasked with restoring order to the building as well as finding answers.
"It really helps that Jesse has her own key motivation," Maggs explains. "It's a very human, very understandable through line that she's trying to find answers to her past.
"Then we have the Hiss invasion, which is your plot moving forward as well, and the characters are trying to figure that out.
"How we keep that mysterious is that everyone has their own theories about how to do that. [Fellow Bureau operative] Pope says you need to put a team together and find the other people in the Bureau that are really important, lift the internal lockdown and figure it out from there. But other characters will have their own opinions about what needs to be done.
"Everyone has their own thoughts, that keeps it clear, but keeps it also keeps it nebulous."
Control is out on August 27 2019 on PC, PS4 and Xbox One.
You can read our impressions of what it's like to play here!