Conquer the Alps in latest trailer for Crytek's VR climbing adventure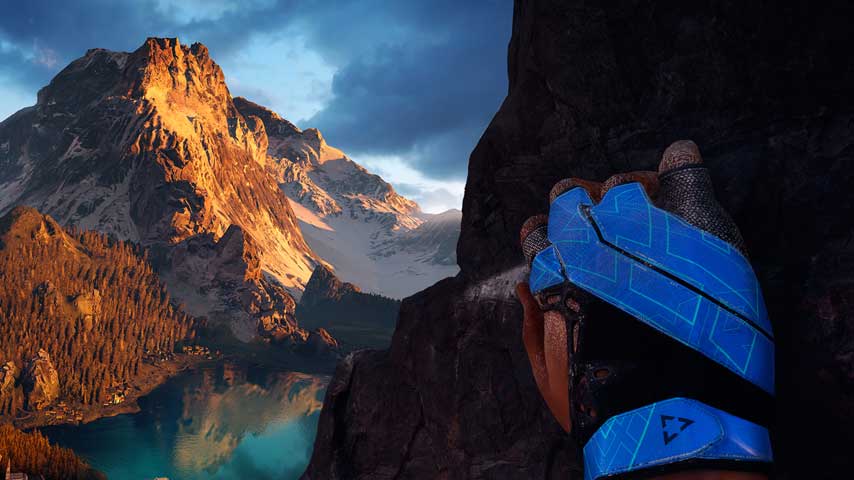 The Climb will take players to the Alps, too.
An Oculus Rift exclusive, The Climb is expect to launch sometime this year - presumably after the virtual reality headset releases in March.
A new trailer released for GDC 2016 shows off the second revealed climbing location, the Alps.
"Our new video shows the rugged and expansive landscape inspired by the Alps and features snow-capped mountains, glassy lakes, a fairy-tale castle and more," Crytek said.
"You'll get a sense of the scale and beauty of our alpine rock climbing paradise in the video and see gameplay footage showing dangerous jumps and a dramatic zip-line that you'll negotiate high up in the mountains in VR."
The snowy-tinged landscape joins a tropical bay shown in earlier footage.