CD Projekt: "Nothing to worry about" over Namco's DRM comments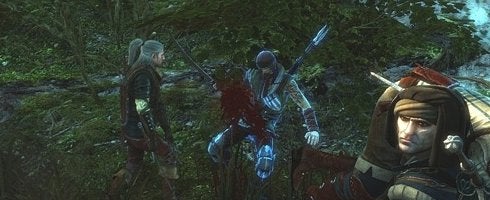 CD Projekt Red has said that there's "nothing to worry about" over Namco's comment regarding Ubisoft's DRM policy.
In fact, it has tried to reassure fans that just because its European distributor thinks that form of DRM is a good idea for the moment, it doesn't mean The Witcher 2 will have it.
Speaking on the game's official Facebook page, a spokesperson for the developer said that there's "nothing to worry about" at the moment.
"Our distributors commented [on] the Ubisoft-like DRM securilty solutions, and we're receiving a massive feedback about applying such in The Witcher 2," read the post. "There's nothing to worry about, as nothing is decided yet.
"And still, it's a private opinion. You know Cd Projekt RED's opinion about DRM, right?"
CD Projekt's known for its opposition to harsh DRM policies, and its Good Old Games website offers digital distribution-free games for purchase.
So, nothing too worry about for the moment then.
The Witcher 2's slated for Q1 2011 on PC, with the possibility of the game hitting PS3 and Xbox 360 as well.
There's also some new screens of it mixed in with ones you've already seen over on Gamikaze, which you really need to check out.

Thanks, TomisH.