Capcom releases new video for MotoGP 09/10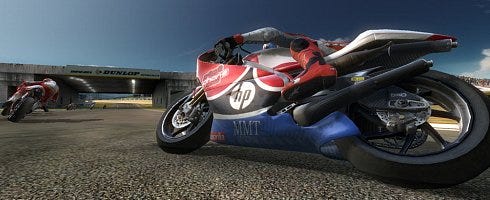 Capcom has released a new MotoGP 09/10 video, and you can find it below the break.
The game allows you to compete against 20 players across the globe online, and features all the riders, tracks and teams from the official 2009 MotoGP season with the the 2010 content becoming available free of charge via DLC later on.
The first bit of free content released in July will include the 800cc bike class with all the bike, rider and team liveries plus the brand new Silverstone track.
The second pack will include all the bike, rider and team livery updates for the 600cc and 125cc bike class and will release shortly after.
Game's out this Friday in the UK and March 23 in the US on PS3 and 360.