Capcom knows you don't like Chun-Li's look in Marvel vs. Capcom: Infinite, and has promised to improve it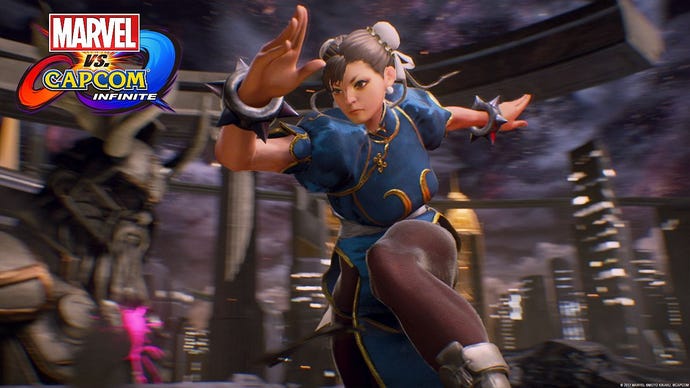 Chun-Li's face in the footage released so far for Marvel vs. Capcom: Infinite is pretty screwed up.
This was pointed out by fans since the moment the first trailer was shown, with some using it as an example of the game's apparent budget quality.
Legendary producer Yoshinori Ono told attendees at the game's panel at the San Diego Comic-Con that the team is taking the feedback to heart.
"The development team is hard at work finishing the game for the September 19 release date, and based off the feedback we heard, we are currently making improvements to Chun-Li as well as other Capcom characters," he said, as reported by Gamespot.
"Since the work is still in progress, we don't have anything final to show you just yet, but stay tuned."
There's a very good chance Chun-Li will look better at release compared to the first trailer. Injustice 2 was criticised before launch for its character faces and ended up being one of the most impressive in that department when it launched.
Also at Comic-Con, Capcom unveiled Spider-Man, Frank West, and two new characters from the game's roster. They were all leaked way ahead of time, of course, but it was nice to get confirmation and finally see them in action.
Marvel vs. Capcom: Infinite is out September 19 on PC, PS4, and Xbox One.