Call of Duty: Black Ops announced, releases on November 9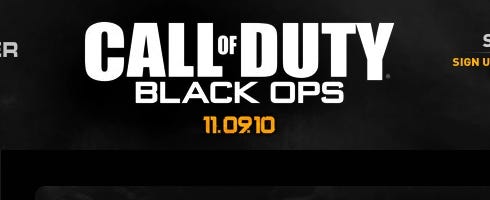 Treyarch's formally taken the wraps off Call of Duty: Black Ops, even including a date for the game of November 9.
So far, only the official site for the game has gone live, with a blog post included to welcome users to the site.
"We at Treyarch are excited to reveal our latest development – Call of Duty: Black Ops! Be sure to head over to CallOfDuty.com/blackops as more details begin to unfold! Follow @JD_2020 and @Treyarch on Twitter for the latest news & discussions regarding Black Ops."
No details on the game itself, other then the title and release date, were revealed.
You can assume, then, that everything from this is real.
The first trailer for Black Ops airs tonight during GTTV.