Call of Duty: Black Ops 4 Skulker exploit grants super speed in multiplayer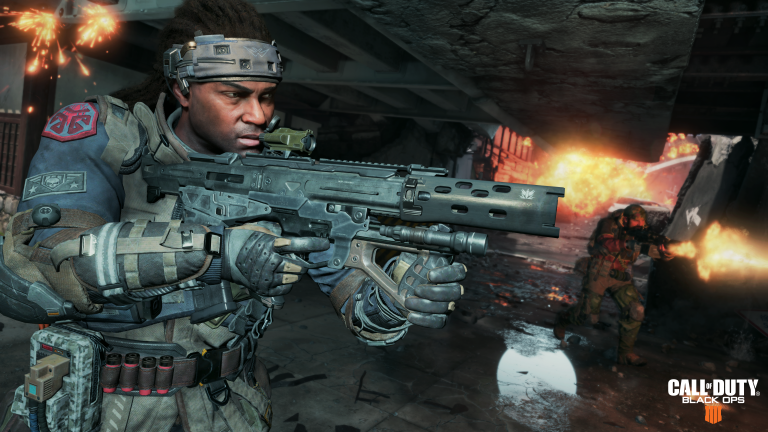 Call of Duty: Black Ops 4 players have discovered a particularly nasty glitch that lets them move at incredible speeds.
The Call of Duty: Black Ops 4 subReddit has seen a few posts showing this exploit in action over the past few hours.
Available only in multiplayer, the exploit is based on the Skulker perk. By default, Skulker allows the player to move faster while crouched. The speed boost is already plentiful, and even without the exploit, is already kind of ridiculous looking.
The perk essentially allows the player to gain all the benefits of crouch without putting up with any of the negatives. Utilising the exploit, which we won't link to here, allows you to stack this boost up to three times.
Skulker is, of course, a loot item in Blackout. Because of how the exploit works, however, you won't find anyone doing it in the battle royale mode.
As you might imagine, those taking advantage of the exploit are skating around the map and their opponents are none the wiser. Here are a couple of videos from the attacker's perspective.
Hacker on PS4, was doing this the entire game. Username is Regan1432 from r/Blackops4
Players initially assumed these were hacks, until the exploit came to light. Treyarch has yet to issue a statement about it, but it's likely something the developer is watching.
In other Black Ops 4 news, Treyarch pushed a server update that activated the Black Market on PC, and Xbox One. The Halloween event is also kicking off tomorrow on both platforms. Both have been available on PS4 for a week.
Catch up on all the Zombies guides, Blackout tips, and much more in the big Black Ops 4 guide.