Call of Duty: Black Ops Cold War - How to level up weapons fast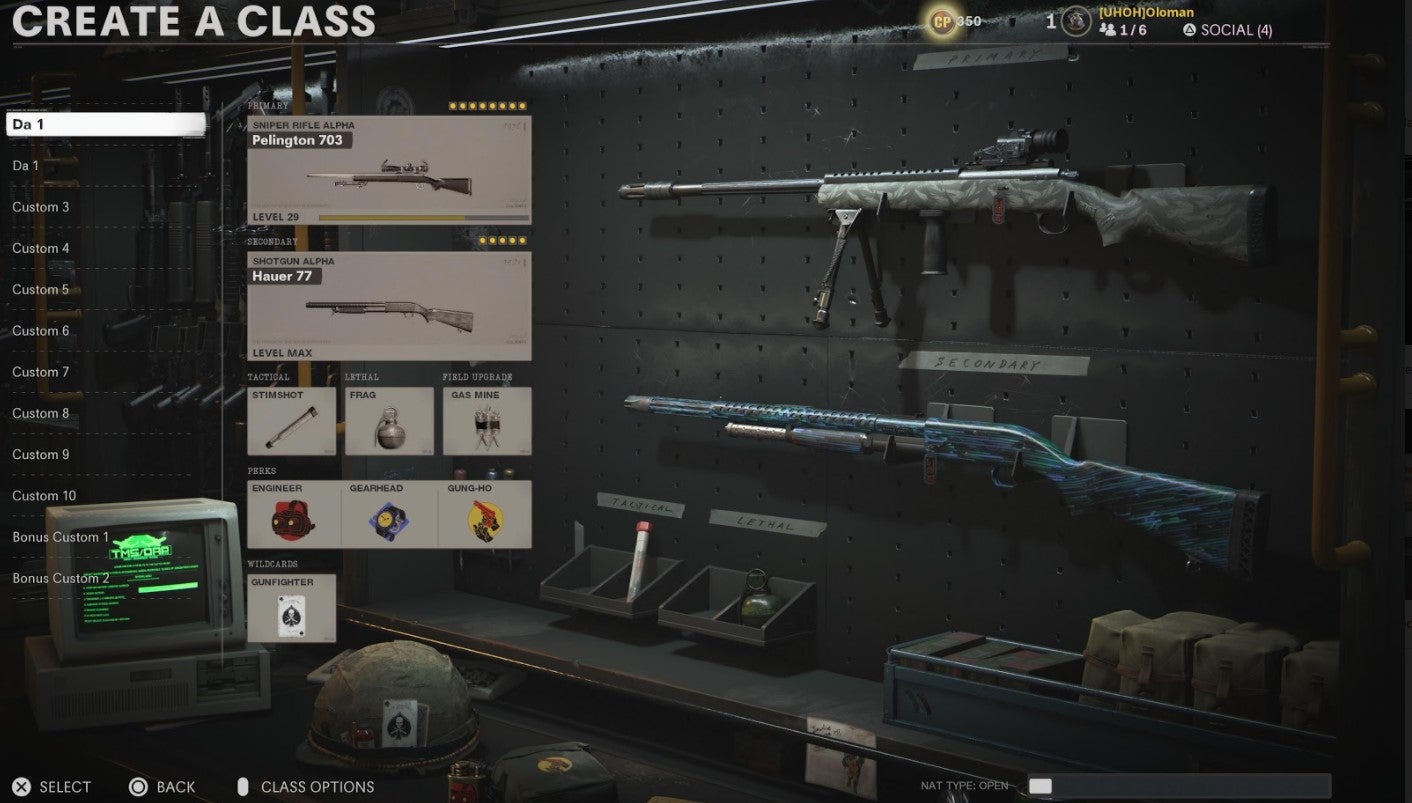 Levelling up your weapons in Call of Duty: Black Ops Cold War is the quickest way to get important attachments that will make them more effective in Multiplayer and Zombies modes. Yet grinding to the top can be very time-consuming indeed, especially if you're new to the series and unaware of the tips and tricks.
In this guide, we're going to run through a few key pointers to help you maximise your efficiency when earning Weapon XP in Call of Duty: Black Ops Cold War. This will help you achieve the elusive Diamond Camouflage skins and make the most of your favourite guns in the game's limited arsenal. Here's how to level up weapons fast in Call of Duty Black Ops Cold War.
Play the right game modes
Weapon XP is notoriously hard to level up, especially when you compare it to more typical Military Rank XP. Essentially, you only receive Weapon XP for killing enemies with the gun you're using, so your options are limited. There are also no specific Weapon XP challenges, so you just have to eliminate as many people as possible when you play online.
So, the best thing to do is play game modes with lots of people in. At the moment, your best option is to play the Combined Arms Moshpit playlist. Here you'll be matched with up to 24 players at once across three large maps, Armada, Crossroads and Cartel.
Combined Arms games also centre around objectives, which will make it easier to stack killstreaks and earn even more Weapon XP if you can find a good objective camping spot, or take advantage of a major route that enemies use to reach the objective. There's also Fireteam, where there are 10 squads of 4 trying to set off Dirty Bombs, but given that eliminations are more like Warzone where they take longer, it's best sticking to Combined Arms if you want to rank up at pace.
If you can get used to it, enemies die quicker in Hardcore mode, so in theory, there's a chance you'll get even more eliminations, but this is a situational solution, depending on the kind of weapon you're using.
Make use of Zombies
If you're struggling to get enough kills per match to speed through your weapon ranks in Multiplayer, you may fare better in Zombies, where the enemy AI is limited. You get less Weapon XP per kill in Zombies than you do in Multiplayer, but as you might expect, there are more enemies to kill in Zombies, with hordes of undead coming after you in every single round.
To maximise your Weapon XP in Zombies, you could also make use of the glitches currently present in the game. There are plenty of God Mode, AFK farming tricks in Die Maschine at launch which you can exploit to power through the Weapon XP ranks early on, by jumping and climbing into specific parts of the architecture where the undead won't be able to hit and hurt you. At which point, you can fire away for hours, and leave one zombie at the end to run around with you while you restore ammo.
https://www.youtube.com/watch?v=2E2I2Ja4FQY&feature=youtu.be
There's also a strange glitch in Zombies at the moment where you will get Weapon XP for the gun your friend is using if you get an assist on a zombie elimination. Say your friend is using the Hauer 77 shotgun, but you're using the AK-47. If you hit a zombie with the AK before your friend kills them with the Hauer, you'll get Weapon XP progression for their gun as well as yours. This one is a bit odd and will likely be patched, but do make hay while the sun shines.
PlayStation users get Double Weapon XP in parties
Do you own Call of Duty: Black Ops Cold War on PlayStation 4 or PlayStation 5? Do you also have one Call of Duty-playing friend you're on amicable terms with? Well then, it's your lucky day. As a special treat for staying loyal to Sony, PlayStation Call of Duty: Black Ops Cold War players will receive Double Weapon XP if they enter into a party with other players.
Given that the game features crossplay across PC, Xbox One and Xbox Series and PlayStation platforms, you can access this Weapon XP bonus with anyone, regardless of platform. Just keep in mind that only the PlayStation player will benefit. If you're in a party with a friend on PC, you'll get the buff, but they won't!
Double Weapon XP Promotions
Given how difficult it is to make progress with your Weapon XP, you'd be smart to watch out for special Double Weapon XP promotions, offered by Treyarch throughout the game's life cycle via special weekends and playlists.
You can also pick up Double Weapon XP by buying certain real-life products which offer collaborative promotional codes. You can check out all of the active promotions on the Activision blog here, and you can activate Weapon XP bonuses by clicking the left-stick in the lobby.