Blur Beta to be open to all XBL users, PS3 still not getting it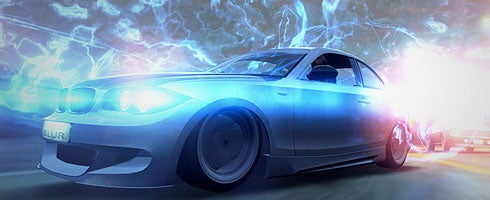 Bizzare Creations has revealed that due to demand for entry into the Closed Beta for Blur, next week the developer will open it up to all XBL users.
It was also revealed that the reason PS3 didn't also get a Beta, had more to do with developmental need and the amount of users on Live.
Speaking with Kotaku in its latest podcast, lead designer Gareth Wilson said that due to the overwhelming demand, it ran out of Beta keys much faster than anticipated.
"We basically ran out of code, so next week we are going to go live with the whole thing publicly so anyone can download it," Wilson said. "We've been sneaking on to see what people think of it and people are really getting into it.
"Why didn't it come to the PS3? Really because when we were doing the Beta it's hard enough to try and get a Beta out that doesn't crash every five minutes while trying to finish a full game.
"Trying to do that on multiple platforms at once, so trying to do a PS3, Xbox and PC beta release at the same time, it just isn't possible."
"It was enough of a distraction doing it for one platform. For our selfish needs, we only needed it on one platform because all we wanted to do was gather data about how people are using the cars, the power ups, the tracks, and to be honest we can get that data from one platform.
"We just chose Xbox really because it's the platform that, to be straight, has more online users than the PS3."
Wilson revealed that the Beta will open to all XBL users by April 6.
Blur's out for PC, PS3, and Xbox 360 on May 25 in the US and May 28 in the UK.