Blur: Best Buy and GameStop pre-order incentives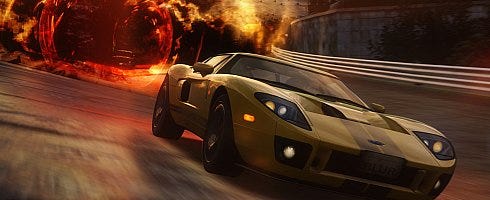 Those who pre-order Blur from GameStop, Best Buy, or GameCrazy in the US will receive some cool bonuses from the retailers, and we have the goods liested below the break for you.
Check it out:
A heavy, off-road powerhouse – the Ford Bronco in multiplayer. Shunt the competition in the next millennium!
Get the MotorMash game mode at Rank 1
Get Double Fans for the first five MotoMash Event, which increases your XP to unlock content sooner
Pre-order from Best Buy and get early access to the Dodge Viper ACR
Reserve Blur at Hollywood Game Crazy and receive double fans during the first three races- fans allow gamers to rank up earlier, unlocking mods, cars and features sooner
Blur releases on May 27 for 360, PS3 and PC.