Black Ops 4 Blackout gets Close Quarters Frenzy, new winter event Black Market stream, more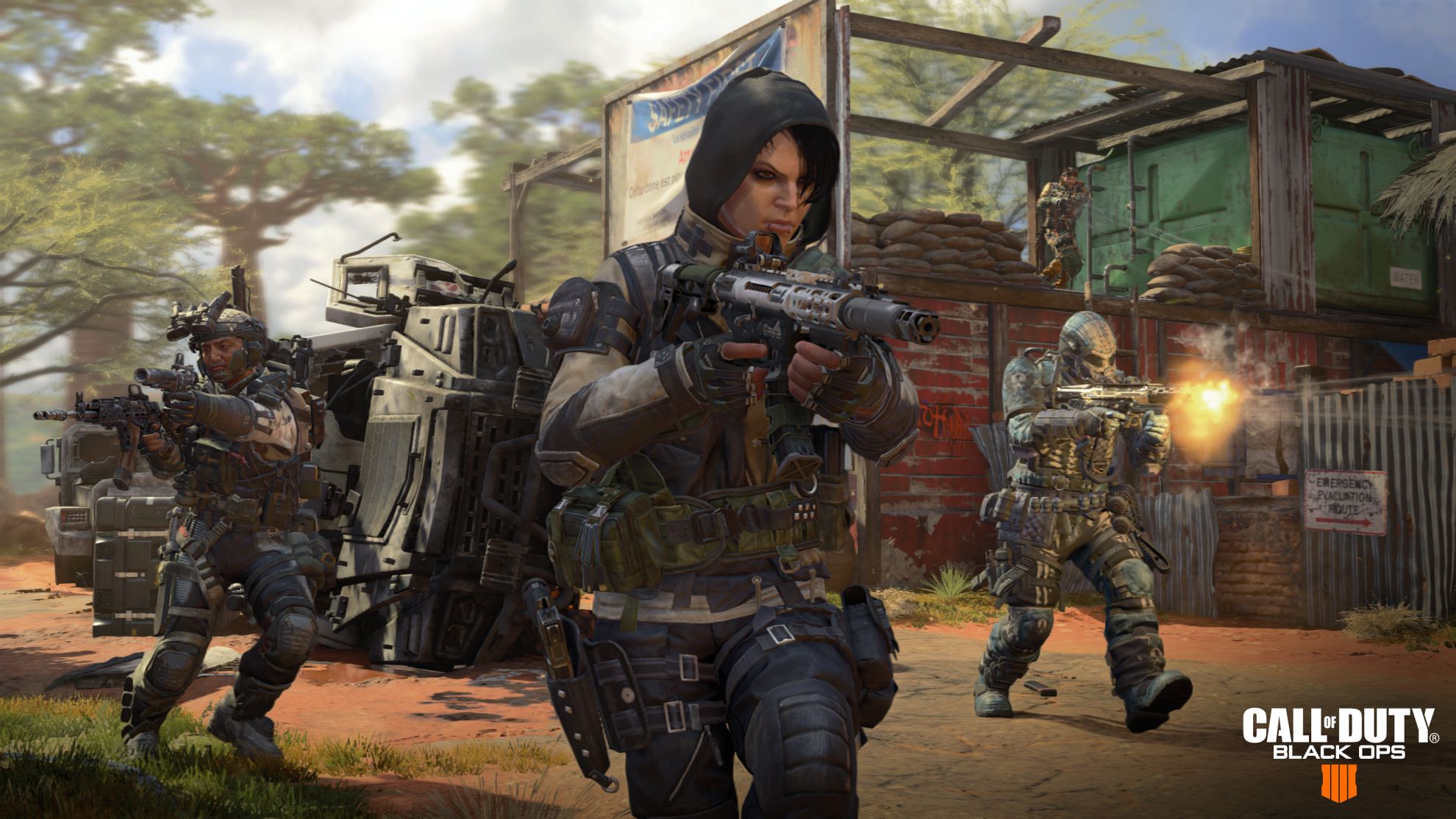 Treyarch has kicked off winter celebrations in Call of Duty: Black Ops 4.
The winter event Black Market stream is now available in Call of Duty: Black Ops 4 multiplayer, alongside the holiday event in Blackout, and the Winter Calling in Zombies.
What this means in practice is that Blackout players have a new mode to look forward to. The new Close Quarters Frenzy variant, available on all platforms December 14-17, features faster circle collapse, and limits weapon options to CQC only. You'll be able to loot SMGs, shotguns, pistols, and melee weapons, but that's about it.
The Blackout map itself has seen a few changes as part of the same winter event. You'll immediately notice the updated lighting, snowballs, and holiday-themed supply stashes. All players can also make use of double Merits all weekend.
In regular multiplayer, double XP is turned on. Zombies players, too, are getting double XP. The new winter event Black Market stream adds another layer of progression for all, where you'll be able to climb through the tiers by just playing the game.
In addition, Treyarch launched update 1.09 on PC, at a whopping 17GB. The update contains a large number of fixes, many of which are PC-specific. It also brings the winter and holiday content PS4 and Xbox One players have been enjoying.
Close Quarters Frenzy becomes available starting 10am PT, 1pm ET, 6pm UK today. For the full set of patch notes, hit up the Reddit post.
Black Ops Pass holders received a big content drop this week that includes new multiplayer maps, a new Zombies experience, and more. All content in the pack is available only on PS4 at the moment, with other platforms to follow next week.