Battlefield 5 and solving the issue of tone: "we can let games be sad, be tragic, but also be funny, at times"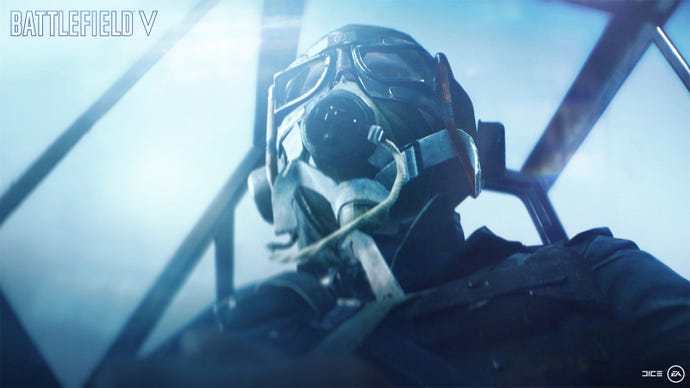 I had some issues with tone in my Battlefield 5 review, even though the core of the game is solid.
Even outside of the single-player, harrowing screams of the dying contrast against players squatting ridiculously and smacking each other upside the head with cricket bats. Much of this emotional whiplash is down to mixing this real-world setting with player freedom - an issue shooters aren't faced with if they aren't set in a real period of history.
During the recent review event, I got chance to address this potential problem with design director Daniel Berlin.
"There's a big difference between multiplayer and single-player, I think," he explains. "Multiplayer is the place where we let the sandbox be the sandbox. But we do tell a narrative in the single-player and we don't want to sugarcoat [it].
"This was a conflict a lot of people fought in. We want to tell a believable, authentic story in that sense. I think people resonate with that."
From the short section of the single-player I did play, DICE does get across the hopelessness of large scale conflict, but it remains to be seen whether this pans out to the full campaign.
"We learned a lot from Battlefield 1 where we had the exact same approach," Berlin continues. "In Battlefield 1, in the prologue, there was no hope. It was grim. It was terrible.
"But I think gaming, as a medium, has come to a place where we can let our games be serious, be emotional, be sad, and be tragic - but also be funny, at times. That's why we have such emotional width in the War Stories."
Want more? Here's why Battlefield 5's Firestorm mode won't be there at launch.