Battlefield 1 Codex cards offer valuable historical context for weapons, maps, and WW1 itself
So this is what we've been unlocking all this time.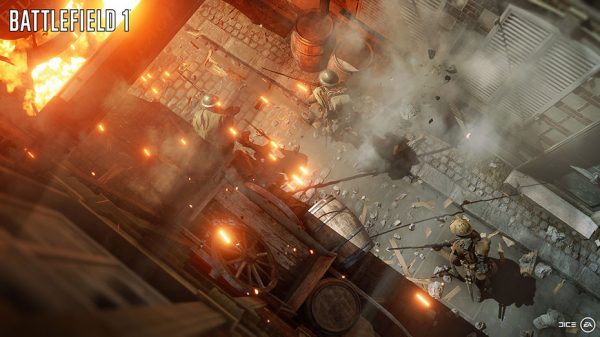 Now that more and more players are getting access to the full version of Battlefield 1, services around the game are starting to go live. The new companion app went live this morning, and the website was updated before that.
The Battlefield site now shows many of what you expect it to, with many features from the beta having been polished up. However, one feature in particular has people talking: the Codex. If you've been playing the game, you will have no doubt noticed the various pop-ups saying "Codex unlocked."
There is currently no way to see what these are in-game, adding to the confusion. There's a whole page dedicated to these unlocks on the site, though, under the Career section.
Basically, Codices are kind of like the Grimoire Cards in Destiny. They're similar in that both are unlocked by completing specific tasks, only in Battlefield they offer extra historical context and not vital game story.
They're split into a number of distinct categories, one for weapons, another for vehicles, and one for tactics. There are two more, one focuses on the war, and another about the world itself.
Unlock requirements vary, but they usually require getting a certain number of kills with the various weapons, winning on certain maps, achieving specific objectives in single-player, and things of that sort.
The list is massive, too, and a lot of work has clearly gone into them. Depending on the card, you're going to learn a lot about the time period, weapon history, allegiances during and after the war, and even some of the technology pioneered in World War 1 that later made its way into civilian products.
Well worth a look, if you're into that sort of thing.
Battlefield 1 is out October 21 on PC, PS4, and Xbox One. The Early Enlister Edition is live now on all platforms.